Meet Our Fish Partner: Don Rutgers
January 18, 2021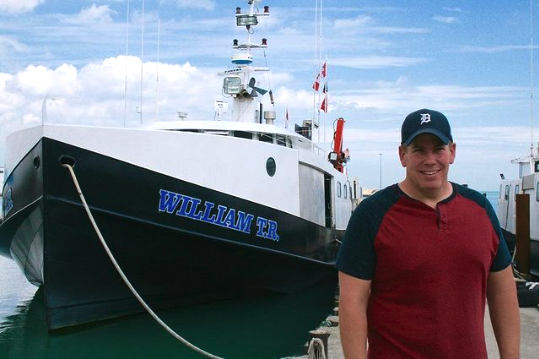 Our sustainable fish partner, John O's Food, helps bring together various local independent fishers around Lake Erie and guides them throughout their sustainable fishing endeavors. All of the walleye/pickerel coming through NIKU Farms is certified sustainable according to Marine Stewardship Council standards. These fishers are all local Ontario folks and have years of experience under their belt.

Meet Don Rutgers, the captain/owner of the William TR pictured above. Although he is one of the younger operators supplying NIKU Farms with MSC certified pickerel, he still has some experience under his belt, fishing for over 25 years. He partners with John O's foods because he believes they have the same work ethic and same values that he does, and at NIKU Farms we agree as well. Don believes the life of a fisher means going out every day to earn your keep. It's a job where he constantly battles the elements and fends for himself.

Don enjoys the Spring fishing season most because fishing is good and he and his crew don't have to veer too far away from home. "The season is new again, and it's a fresh start," he says. He's like everyone who tries his products to know that he and his crew respects and values the resource. The last thing he wants to do is do anything bad to the lake, and they are good stewards of the resource. "Also, quality is a big deal to us. It's our livelihood, so we don't want to do anything to hurt the resource, because that's what has to be there to sustain us in the future."
NIKU Farms also greatly values quality and respect for the source. From our wide selection of grass-fed and pasture-raised meats, to sustainably fish – we hold our standards very high and are proud to work with partners like John O's Food and Don Rutgers. Try your very first box of sustainable fish filets and burgers from Lake Erie and Manitoulin Island with NIKU Farms today.