What Difference Does Sustainable Meat Make?
December 30, 2020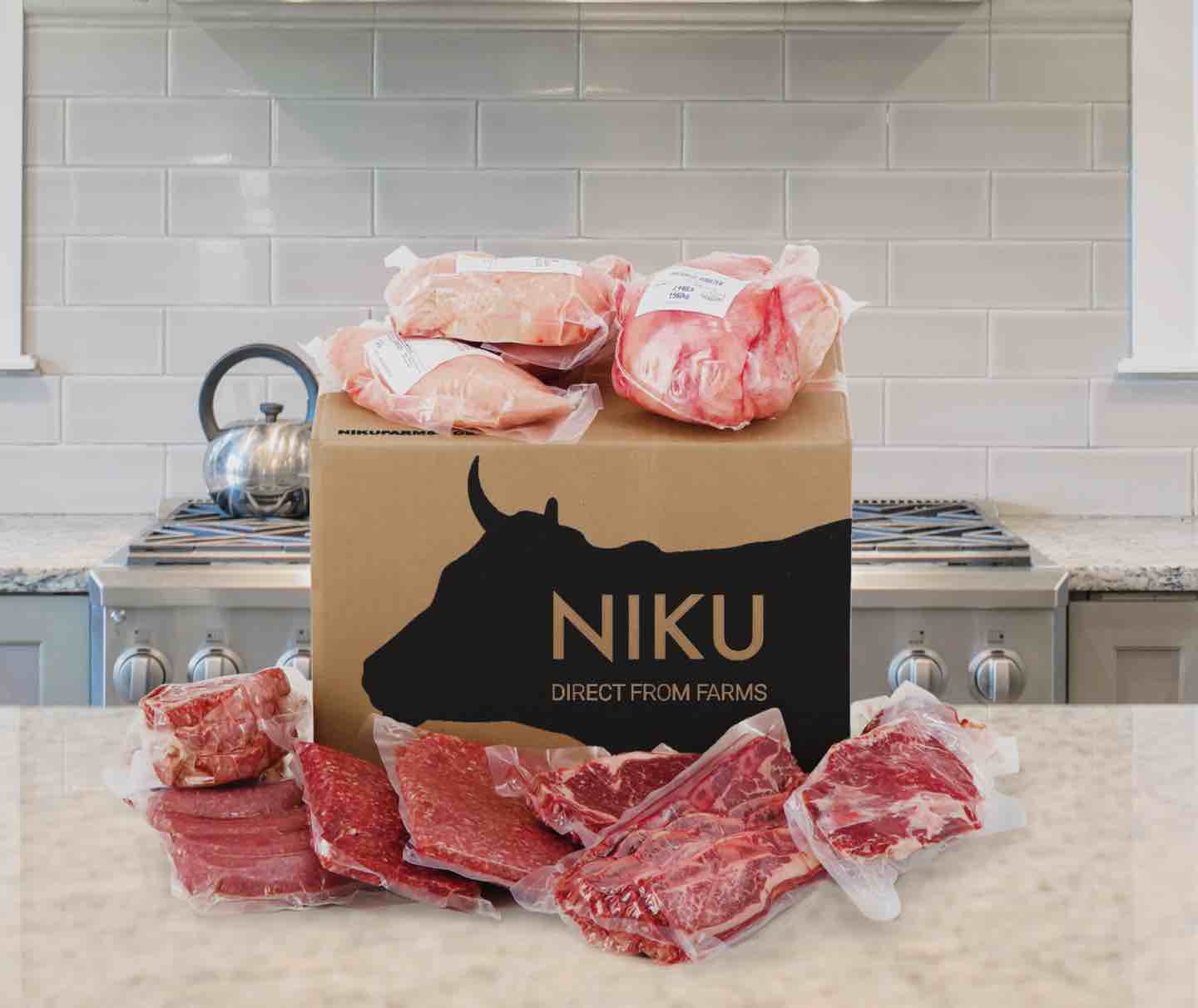 We know going to the grocery store and buying your meat from the protein section is like second nature to you. But we at NIKU Farms see a lack of transparency, locality, and sustainability in the commercial food industry that we strive to change. Our meats are all thoughtfully raised by our expert partner farms the way they should be – on pasture! Our meats are grass-fed and pasture-raised with the highest of standards all across Ontario.

Products from NIKU Farms are 100% grass-fed, which is different from other claimed grass-fed products at your grocery store. Commercial options are typically grass-fed but grain-finished. This means that the cattle are moved to feedlots near the end of their lives in order to feed on grains and quickly fatten up for processing. These large scale practices often do not think about the wellbeing of their animals from start to finish, and we don't agree with that.

All of the farmers we work with are held to the highest of standards and put the environment, customer, and animals of equal importance in their operations. Our farmers are all based in Ontario and contribute to restoring ecosystems through carbon sequestration, cover crop farming, and soil fertilization. Being in Ontario also means that your foods are guaranteed to travel less with every delivery to your doorstep. That saves food mileage exponentially compared to commercial purchasing and also supports your local farmers.

Our fishermen out on Lake Erie are MSC certified and practice sustainable fishing. They are hyper-aware of the impact their fishing makes in the marine ecosystem and are always doing what they can to avoid unnecessary actions. We also work with First Nation fish farmers off of the Manitoulin Island coast. They have open-net fish farms that allow their fish to filter clean, fresh, water and swim around free of restricting cages near the shore.

When you order a box with NIKU Farms, your products also come in a fully recyclable box that includes biodegradable insulated liners instead of styrofoam counterparts. These liners help prevent immense amounts of delivery packaging styrofoam from entering landfills and polluting our environment even further.

Place your first order with NIKU Farms in 2021 and try some sustainable, local, and delicious meat or fish! We offer a regular plan that includes 8-14 pounds of meat for $170, or a large with 16-21 pounds for $239. All subscription boxes are fully customizable, delivered to your door, and commitment-free – you can pause, skip, or cancel whenever you want!