Butter Chicken Mac N' Cheese
January 15, 2021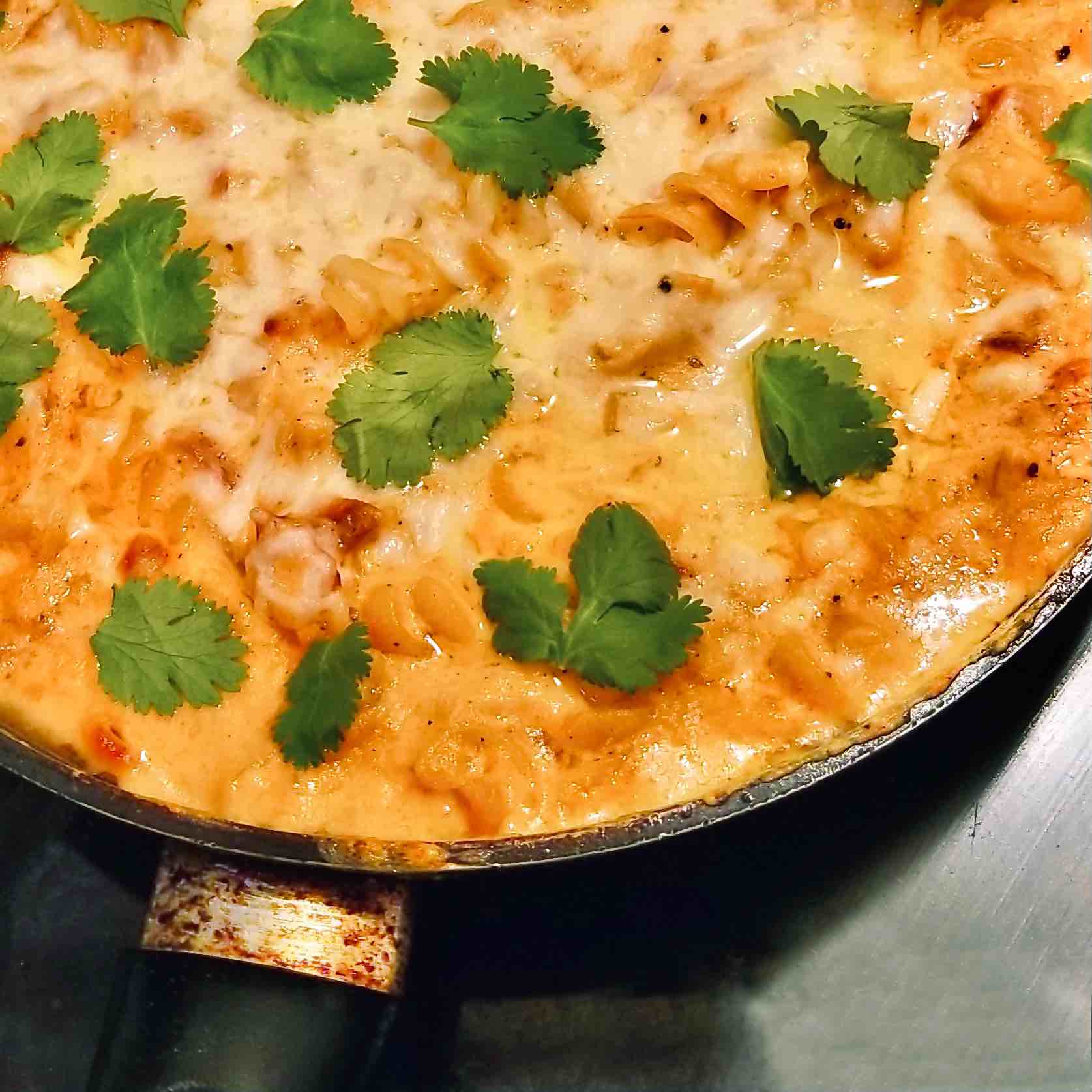 Shaheer and Bahaar's family at Chicken Thika Farm have been cooking up a storm! Their youngest son recently had a school project to make dinner for the whole family, and his butter chicken mac n' cheese was so good that they just had to share it with the NIKU Farms community. This recipe is now one of their family favourites and also allows their children to help out with dinner more as well.

Combining rich flavours from butter chicken with ultimate comfort food like mac and cheese might be a stroke of genius. This recipe does not take up a lot of time to make and offers a lot in return – plus it gets extra points just because it's full of cheesy goodness!

Serves 5 (but Shaheer says they can't guarantee leftovers!)
Ingredients:
1 tbsp butter
300g NIKU Farms chopped chicken breast or thigh
1 onion
1 tbsp plain flour
300 mL milk
100g of your preferred butter chicken sauce
3.5 cups mozzarella, grated
2.5 cups cheddar cheese, grated
200g of macaroni pasta
Salt and pepper to taste
Fresh coriander
Preparation:

Preheat oven to 350F
Boil your pasta noodles until al dente and strain under cold water, then set aside.
Melt your butter into a hot skillet and pan-fry chopped chicken for 5-8 minutes on medium high heat until just cooked. Then set aside and season with salt and pepper.
Add chopped onions into the same skillet and fry for another 2 minutes or until translucent.
Stir in your flour, then whisk in your milk, butter chicken sauce, and mix until combined
Add mozzarella and cheddar cheese into the mix and stir well (save a little cheese for later)
Combine your chicken, pasta, and sauce into an oven-safe pan and sprinkle leftover cheese on top
Bake in oven at 350F for 15 minutes or until cheese begins to brown and bubble
Garnish with coriander and enjoy!
Notes:
Feel free to switch up your cheeses, add more or less and experiment yourself!

Make this recipe exactly how Shaheer's family did with their own pasture-raised Halal certified chicken! Place your first order from Chicken Thika Farm today by customizing your box here.