What's in Season: May
May 5, 2021
What's different in May? Sunlight and strawberries! The days are getting longer, flowers are starting to bud, and traces of Winter weather are finally starting to stay away. It's true that strawberries are typically in-season around June-July. But day-neutral varieties are actually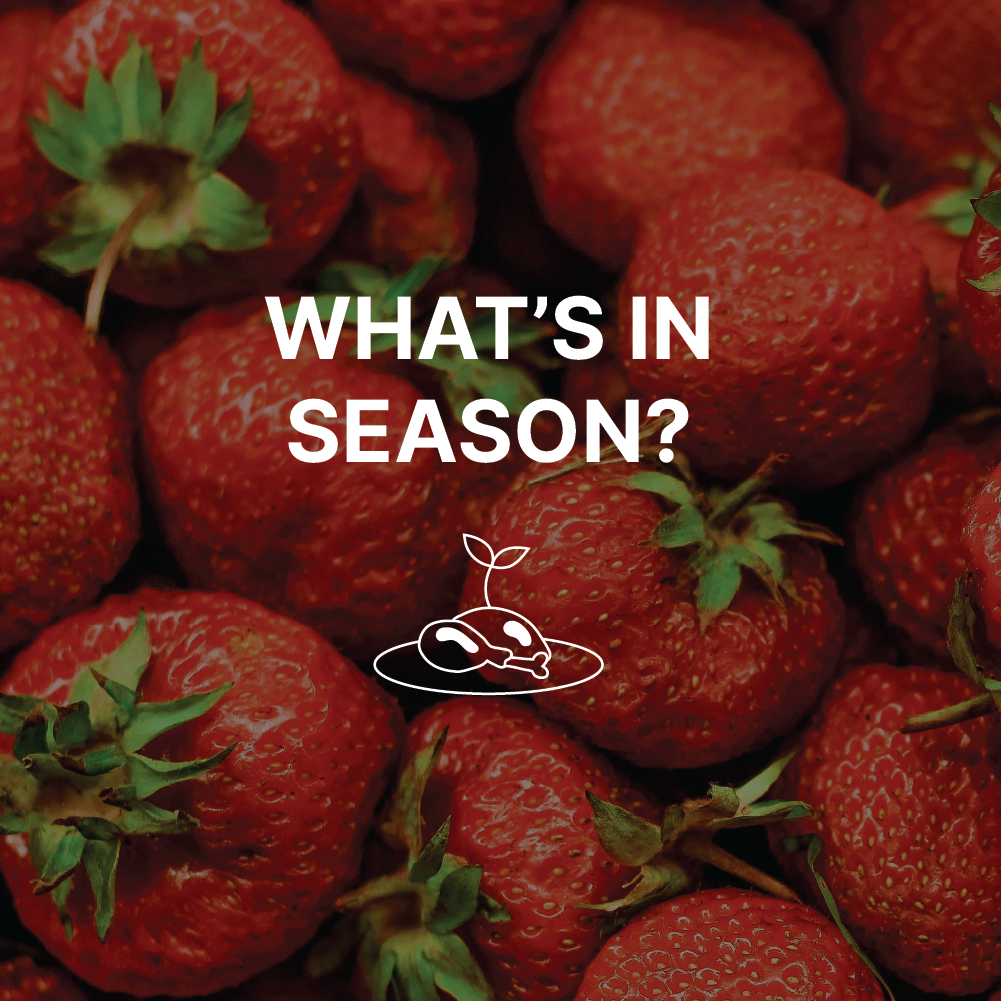 This is your monthly reminder that eating sustainably also means being aware of where your food is coming from in order to support your local food system. Keep this in mind as you shop for groceries this month, and look for foods in-season (because that means they were most likely sourced locally!).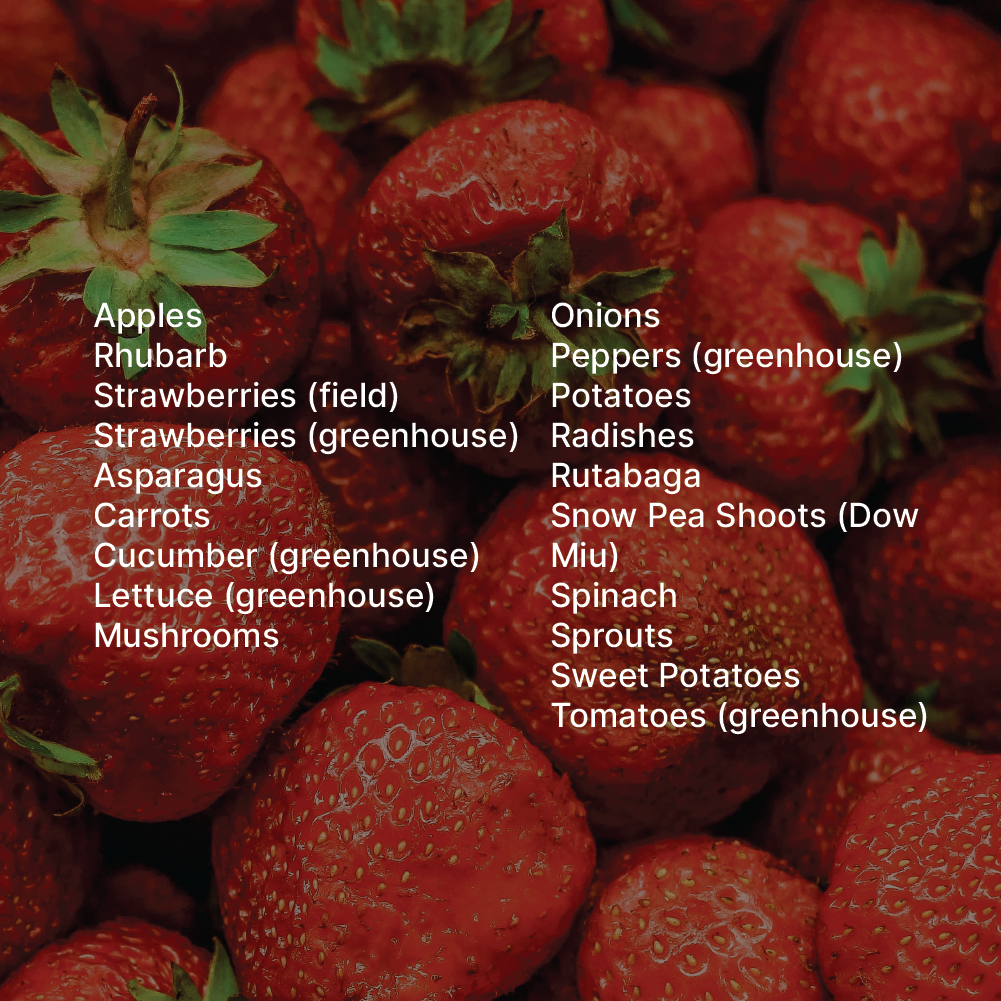 Ontario fruits and vegetables in May:
Apples
Rhubarb
Strawberries (field)
Strawberries (greenhouse)
Asparagus
Carrots
Cucumber (greenhouse)
Lettuce (greenhouse)
Mushrooms
Onions
Peppers (greenhouse)
Potatoes
Radishes
Rutabaga
Snow Pea Shoots (Dow Miu)
Spinach
Sprouts
Sweet Potatoes
Tomatoes (greenhouse)
Challenge yourself to think of your ingredients as what dictates your meals this month. Rather than looking for cool recipes to make, try to search for some root-vegetable recipes to enjoy! As fruits and veggies come into season, try experimenting with some freshly blended smoothies. They're a delicious and easy way to get all the fibre and nutrients you need. Save this post for your list of locally Ontario-grown produce during the month of May, and find some ways to incorporate these into your meal plans.
Before we know it, farmers' markets will be opening back up and ready to sell, don't forget to support small businesses! If you're looking for a place to purchase local grass-fed meat to complete your locally sourced meals, sign up with NIKU Farms and customize your first order today.