Pantry Picks
May 11, 2021
Honey garlic chicken wings, homemade sausages, pie crusts, tamales, bone broth, and more. NIKU Farms offers pantry items that can help enhance your cooking and flavor with just a simple click of a button. Sustainably sourced honey, ancient grain pancake mix, pork lard, and maple syrup are just a few of the pantry items we offer through NIKU Farms.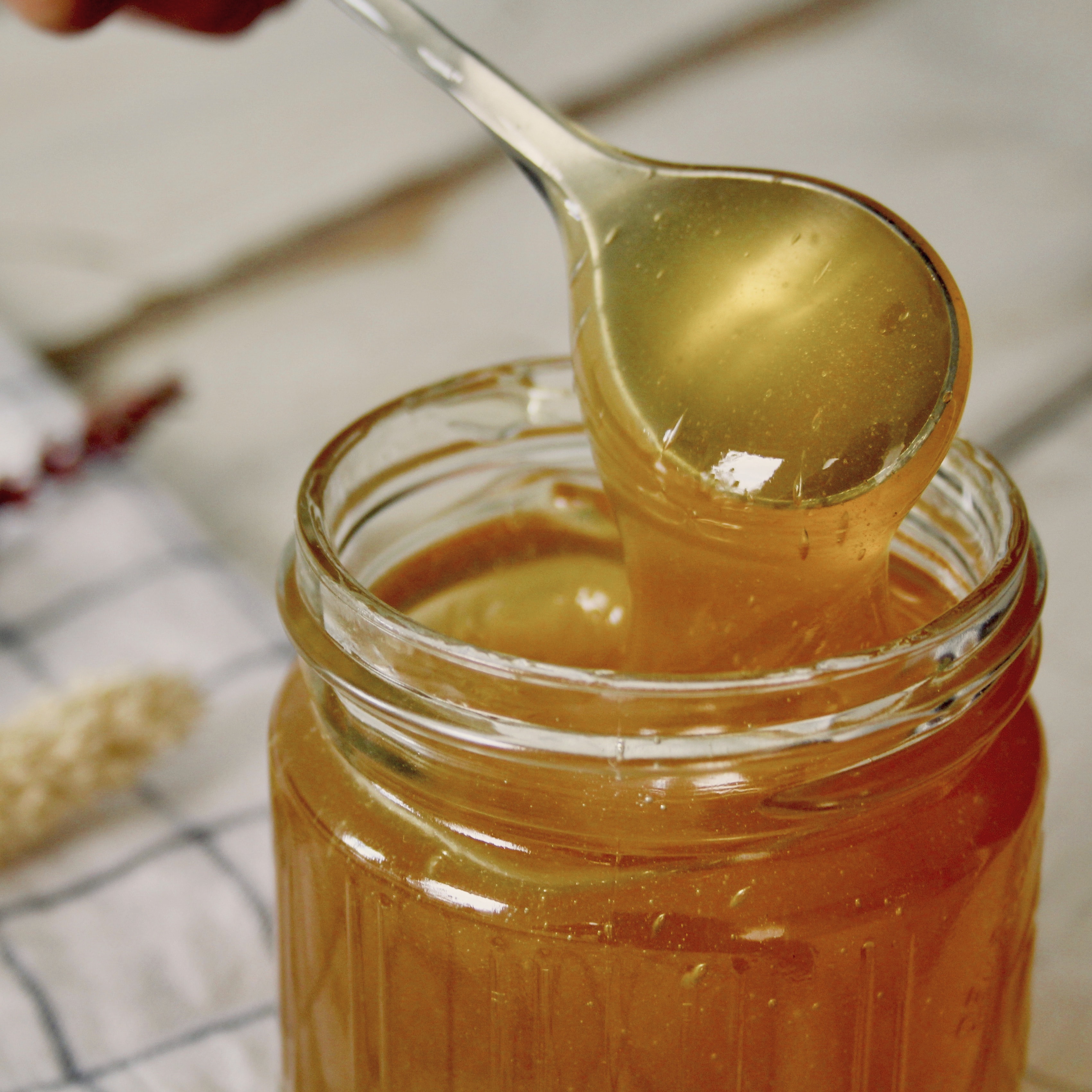 Think about adding some of these pantry items to your order next time and let them elevate your experience.

Bone Broth: (Marita Fields)
We've said it once and we'll say it again – bone broth is everything you need in your arsenal of soups! Filled with nutritional benefits and a delicious natural flavour, you can save your bone scraps to brew your own or buy some ready-to-eat packages from our pantry.

You can drink the broth as is or infuse it with gravy, stews, soup noodles, and much more.

Pork Lard: (Marita Fields)
This is the perfect ingredient for making homemade sausage, pie crusts, and even Mexican tamales. Pork lard is a rich fat that can be easily applied to a wide array of recipes for extra flavour and richness.

Honey: (Howick Community Farms)
A staple in any household. Honey can be a natural sweetener for drinks, lemonade, marinades, and desserts. Our first thought goes to honey garlic chicken wings grilled to perfection on the barbecue. Next, comes honey glazed ribs…how would you incorporate honey into your meal planning?

Ancient Grain and Natural Mixes: (Howick Community Farms)
Try some of our new ancient grain mixes that help make instant pancakes, muffins, and cookies! A quick breakfast or dessert is never going to be too far away when you've got these in your pantry.

Maple Syrup: (Howick Community Farms and Marita Fields)
There is no better partner for ancient grain pancakes than maple syrup. Add a bottle from one of these two farms to your cart and breakfast will always be served.

If you're interested in seeing more of the wide variety of products NIKU Farms offers, browse our website here and sign up to customize your first box today.