Oven-Baked Rainbow Trout
June 25, 2021
Did you know that some of the farms we work with also offer fish fillets?
Rainbow trout is a great source of protein that is not only low in calories, but it's packed with B6, B12, vitamin D, Iron, Niacin, Potassium, Selenium, and Thiamin.
Check out this simple recipe for rainbow trout that only takes 20 minutes, and tastes delicious!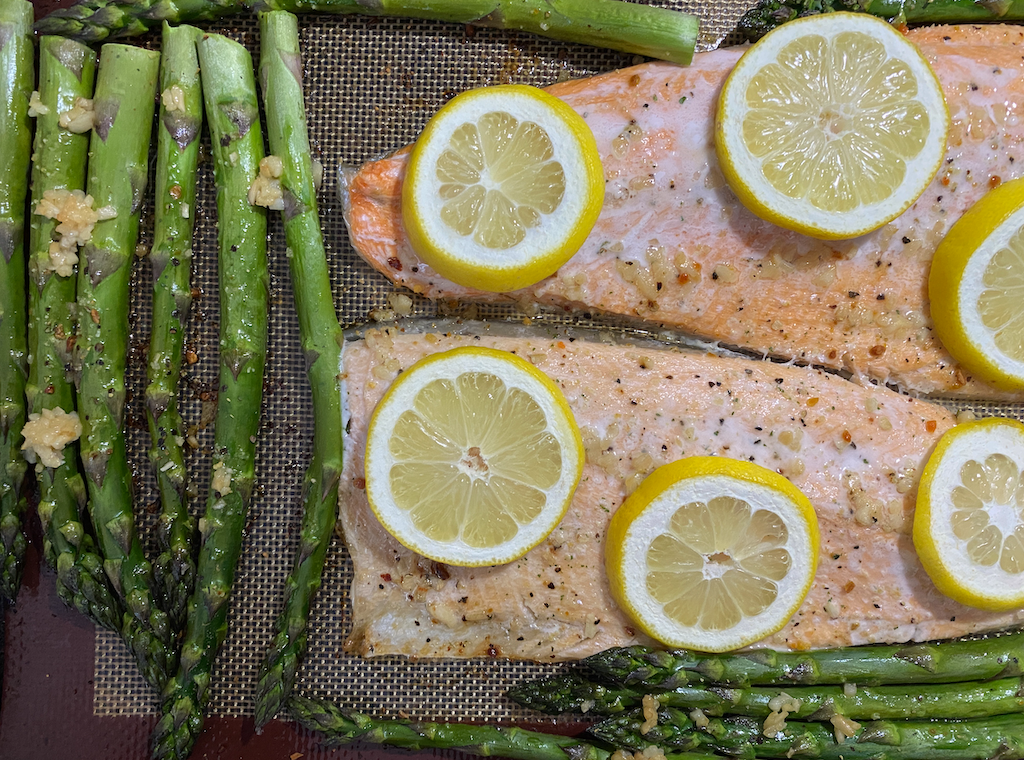 Ingredients:
2 rainbow trout fillets
2 tsp minced garlic
1 lemon
1 tsp butter
1 bunch asparagus
Salt and pepper
Instructions:
Preheat the oven to 400° F.
Cover a baking sheet with parchment, aluminium foil or a silicone baking mat.
Place the rainbow trout on a baking sheet, skin side down.
Fill any empty space around the baking sheet with asparagus.
Coat the asparagus with butter.
Spread minced garlic over the trout (and asparagus, if you're feeling garlicky).
Add salt and pepper to taste.
Top trout with 6-8 slices of lemon.
Put the baking sheet into the oven and bake at 400° F for 15 minutes, or until cooked through.
Try this recipe, post your creation on Instagram and tag us @nikufarms to get featured on our feed! 
For more recipe inspo, check out our other blog posts!
Looking for sustainably farmed fish? Check out our rainbow trout, pickerel fillet, or fish sliders from Marita Fields or John O's Food!