5 Chicks and a Farmer: Regenerative Farming System
June 28, 2021
We can tell you that the farms we partner with are dedicated to sustainability, but we love to share our farmers' stories with you to prove just how committed they are!
5 Chicks and a Farmer, one of our incredible partner farms, has been working on a regenerative farming system for the past 5 years with the hopes of improving soil fertility across their pastures.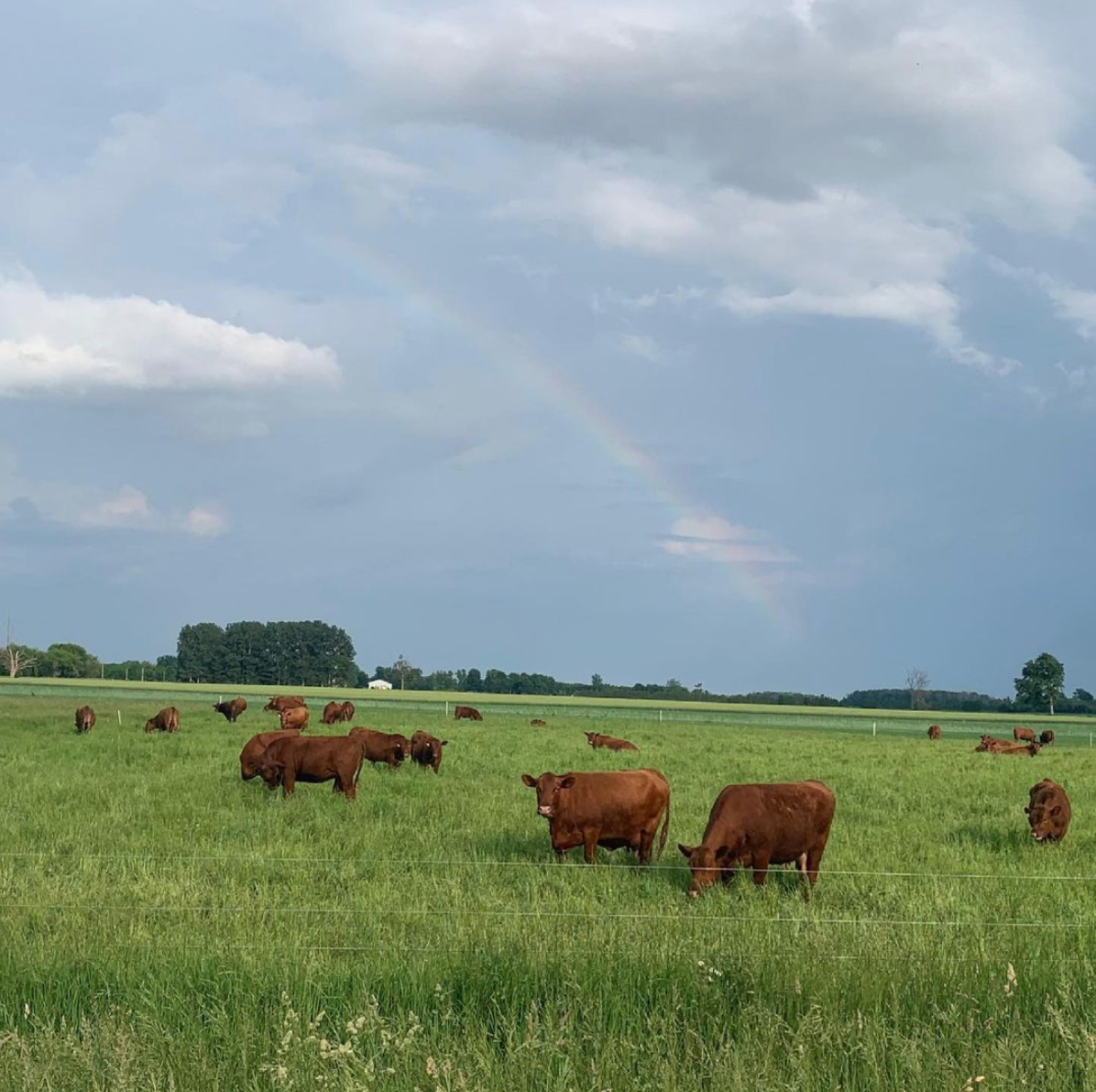 John and Sarah own their farm with their four daughters, and they work hard to provide local community members with delicious and nutritious pasture-raised meat.
Their 150 acre farm is partially certified organic, and on their way to becoming fully organic! They grow soybeans, wheat, corn, hay – and pasture for their cattle. 
By rotationally grazing the cattle through their pastures, the grass can harvest quickly and then have time to recover and re-grow before the next time the cattle needs to feed. Chickens will also follow cattle's rotation in chicken tractors every day to make sure all of their animals have access to fresh pasture. 
The rotational grazing system 5 Chicks and a Farmer implemented produces the most nutritious meat with exceptional flavour. John and Sarah are working towards including rotationally grazed pastures in their crop rotation as well as other regenerative farming methods.
All of these methods improve soil health and are great for the environment! 
Next time you order a NIKU Farms box, try choosing meat from 5 Chicks and a Farmer and taste the difference for yourself!