What's in Season – July
July 2, 2021
Is there anything more refreshing than getting out of the pool on a hot summer day and taking a bite out of a juicy watermelon? Or sitting on a sandy beach and unpacking a fresh fruit salad?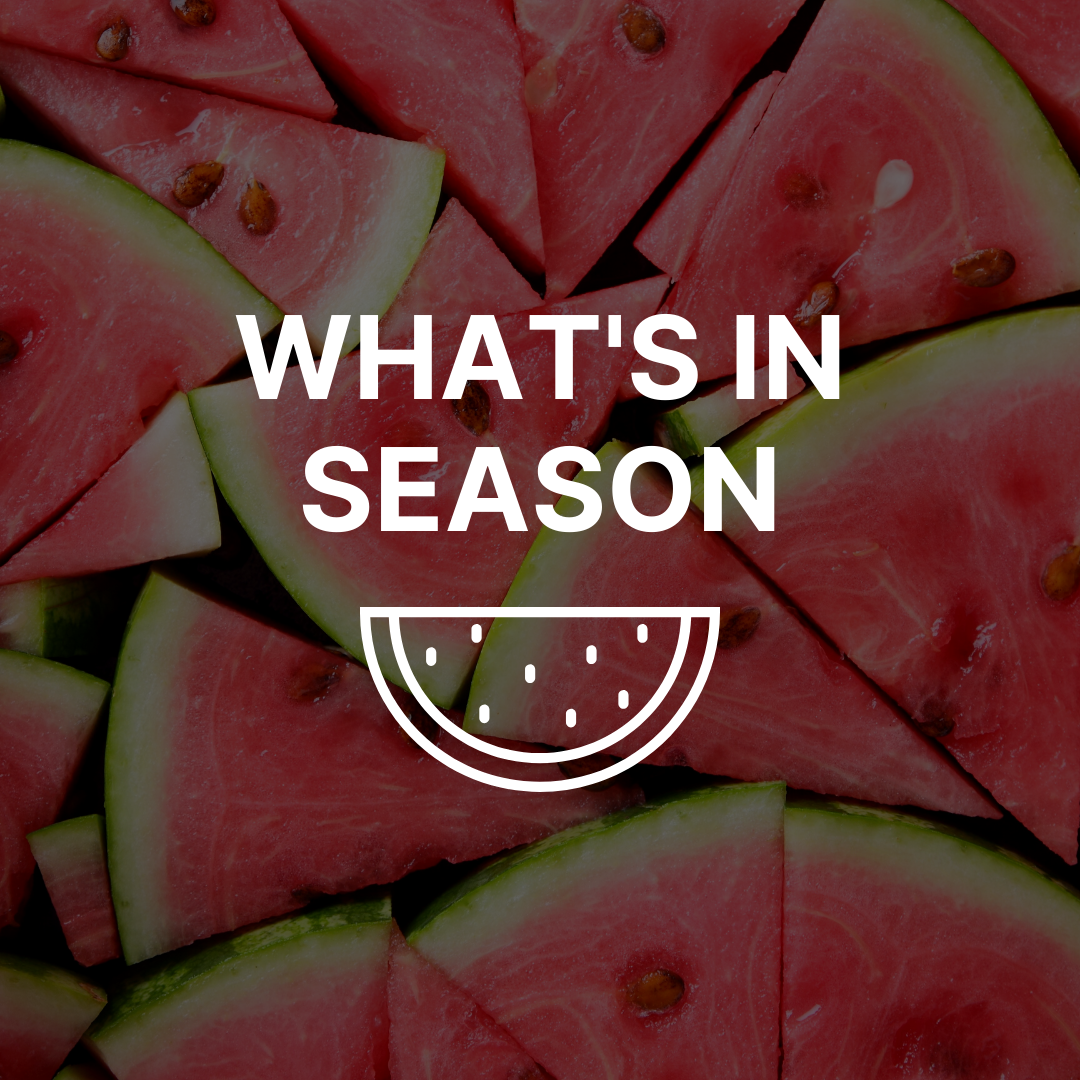 Check out the list below for all of the local Ontario produce that is in season this month. By choosing to buy local fruits and veggies, you're supporting local businesses and eating food that has less preservatives!
Looking to support local businesses by purchasing quality meat from Ontario farmers? Take a look at our products and sign up for a monthly box that supports our family-owned farms!
Fruits
Apricots
Blueberries
Cherries
Currants
Gooseberries
Peaches
Plums
Raspberries
Strawberries (Field)
Watermelon
Vegetables
Asian vegetables
Beans (green/yellow)
Beets
Bok Choy
Broccoli
Cabbage
Carrots
Cauliflower
Celery
Chinese Broccoli (White Flower)
Corn
Cucumber (Field)
Cucumber (Greenhouse)
Daikon Radish
Edible Amaranth (Hinn Choy)
Garlic
Lettuce (Assorted)
Lettuce (Greenhouse)
Mushrooms
Mustard Greens (Gai Choy)
Napa Cabbage
Onions (Cooking)
Onions (Green)
Peas (Green)
Peas (Snow)
Peppers (Field)
Peppers (Greenhouse)
Potatoes
Radicchio
Radishes
Rapini
Rutabaga
Snow Pea Shoots (Dow Miu)
Spinach
Sprouts
Summer squash
Sweet potatoes
Tomatoes (Field)
Tomatoes (Greenhouse)
Water Spinach (Tung Choy)
Yow Choy (Yellow Flower)
Zucchini