Bacon-Wrapped Sirloin Recipe
July 7, 2021
Getting delicious steaks delivered to your home is easy – cooking them perfectly is the tricky part!
If you love a thick cut with the perfect medium-rare centre, we've got you covered. Here's a quick and easy recipe to get your baseball steaks packed full of flavour.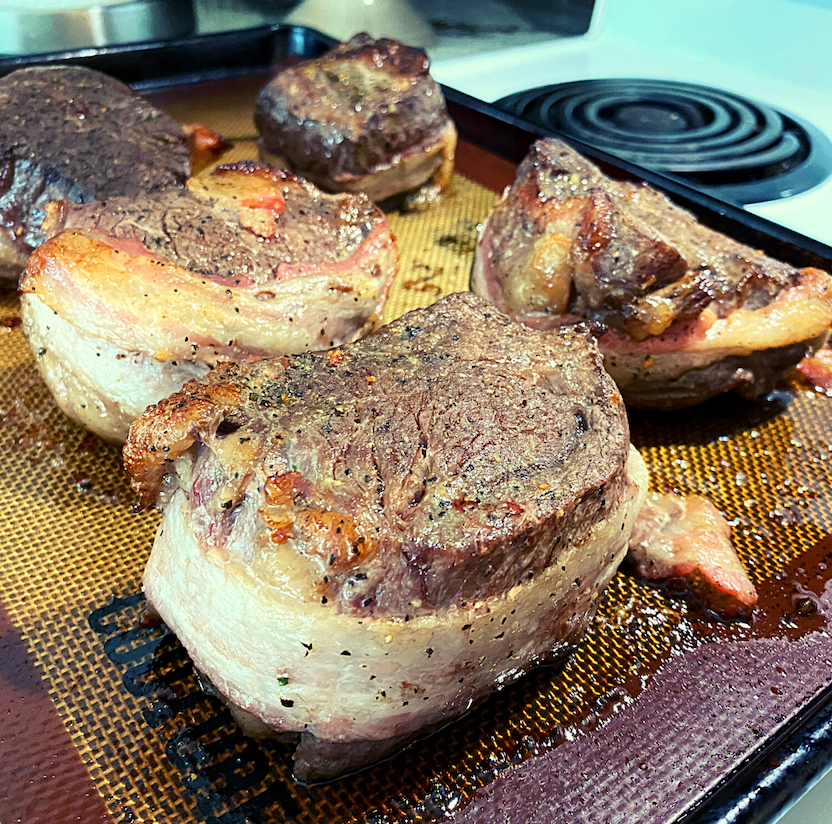 Ingredients:
4 baseball steaks
4 strips of bacon
2 tbsp butter
1 bunch of asparagus
1 package of sliced mushrooms
1 onion
Salt and pepper
Instructions:
Preheat the oven to 450°F.
Start by prepping vegetables. Slice onion into square pieces. Cut asparagus into thirds.
Add the onion, asparagus, and mushrooms to a pan with 1 tbsp of butter and salt and pepper. Cook on medium-high heat.
Wrap one slice of bacon around each baseball steak. Season with salt and pepper.
Put 1 tbsp of butter into a second pan and place the wrapped steaks onto the pan.
Sear the steaks on each side for 1-2 minutes.
Once browned, place the steaks on a baking sheet and put into the oven for 6-7 minutes.
Flip the steaks and leave in the oven for another 6-7 minutes.
Remove the steaks from the oven and let them rest for 5 minutes before serving.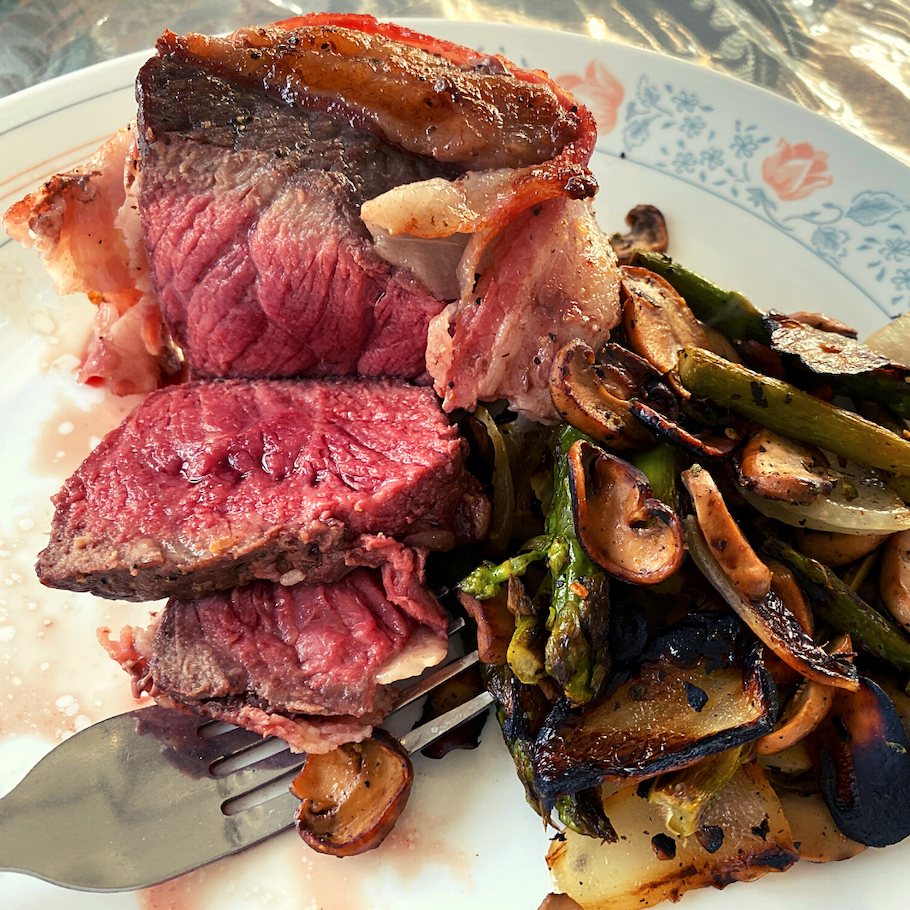 Our farms offer a wide variety of beef steaks that will make your mouth water – you can check out the complete list of steaks from Marita Fields and NIKU Farms on our Products page.