Organic Dog Treats at Chicken Thika Farm
July 9, 2021
NIKU Farms loves to see our partner farms getting creative with their products, and Chicken Thika Farm has recently partnered with companies such as Back to the Bone and Canine Country Chews that specialize in organic dog treats.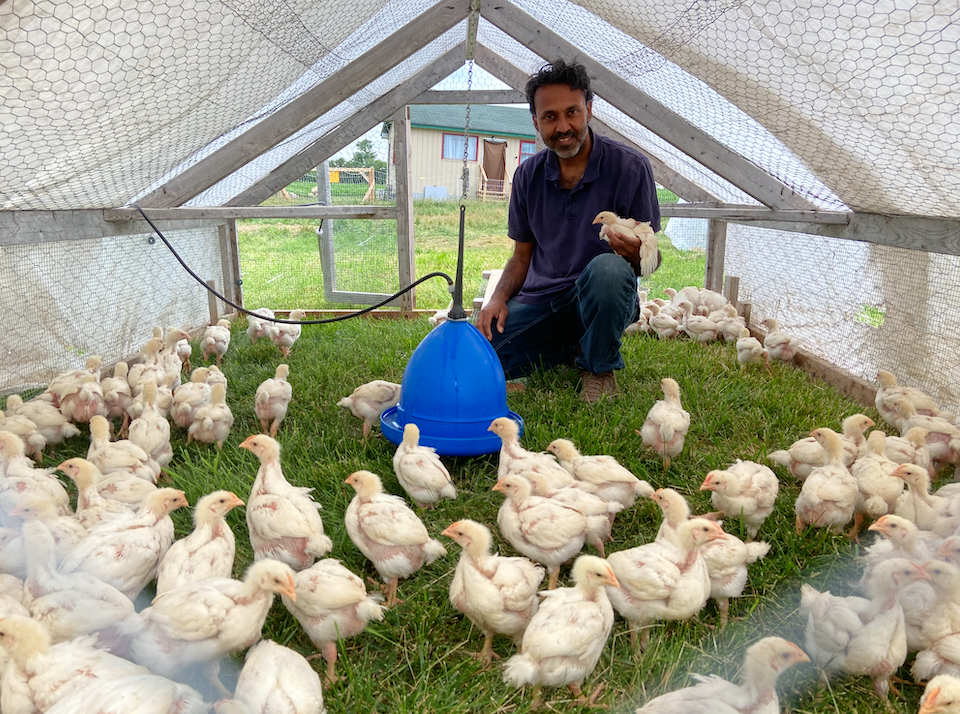 Rather than wasting any parts of the animals, all of the farm's chicken leftovers – including bones, gizzards, hearts, livers, feet, heads and necks – are being used in healthy, organic treats for dogs.
"We are super excited to see that not only do we provide healthy and tasty chicken for our customers, but also that we can share this with their fur babies," said farmers Shaheer and Bahaar. "Healthy food is not just for us – but for our pets too!"
Chicken Thika Farm provides delicious organic, halal poultry options from their farm in Kenilworth, Ontario. 
When ordering your next box, try picking your chicken from Chicken Thika!