How a NIKU Farms subscription works
July 19, 2021
Thinking about signing up for a NIKU Farms subscription box?
We're here to walk you through the process and show you exactly how NIKU Farms works, what you get, and the impact you make with each purchase!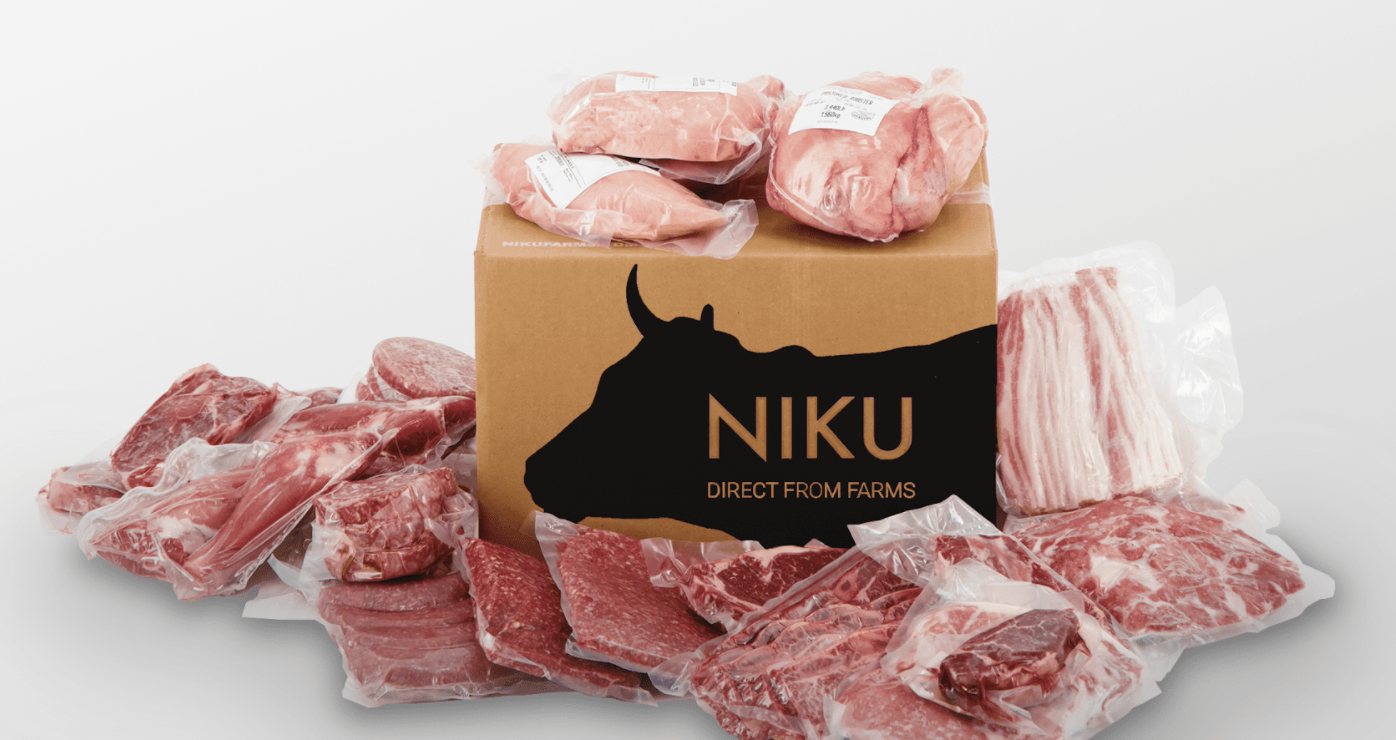 How it Works
Make an account with NIKU Farms.
Sign up with your email address and postal code so that we can confirm that our farms can deliver to your neighbourhood.

Pick your box size.
We have two different sizes of boxes: a Regular box that carries 8-14lbs of meat for $170, or a Large box that holds 16-21lbs of meat for $239.

Customize your box!
We work with a handful of incredible farms that offer a wide variety of products. Choose the farm you want to order from this month and add any meat products you want to your box until you hit your box total.

Your box is on its way.
Your box is delivered directly from the local, family-owned farm you chose to buy from, in completely recyclable and biodegradable packaging.

You're part of our community now!
Our subscribers are passionate about eating high-quality food that is raised sustainably and supporting local farmers. We're incredibly proud of our community, and its impact.

Your next box.
We'll email you a week before your next delivery so you have time to customize your next box! Need to reschedule? No problem, simply log into your customer portal and have full control over your delivery schedule!

Want to manage your own delivery schedule?
We completely understand if you need to skip deliveries. But you can actually reschedule any of your deliveries at anytime through the customer portal. Our customer service team is also always available to help at info@nikufarms.com.
Your Impact
By subscribing to NIKU Farms, not only are you supporting local, family-owned farms with your dollars, you're also impacting the environment.
If you log into your NIKU Farms account, you'll see the data for yourself! We let you know just how you're impacting the environment by buying locally in terms of CO2 emissions and how much styrofoam has been diverted from landfills.
Every time you buy from one of our farms, you're making the choice to support a local small business and telling your government what is important to you, for your community.
Ready to give it a shot? Start your NIKU Farms subscription and customize your first box today!