Spaghetti Bolognese Recipe
July 21, 2021
There's something so comforting about a plate of spaghetti topped with a hearty meat sauce, isn't there? The tangy tomatoes and juicy ground beef coating a perfectly al dente noodle – of course, topped with a sprinkling of parmesan cheese. 
Next time you customize your NIKU Farms box, add a pound of ground beef and try this recipe at home!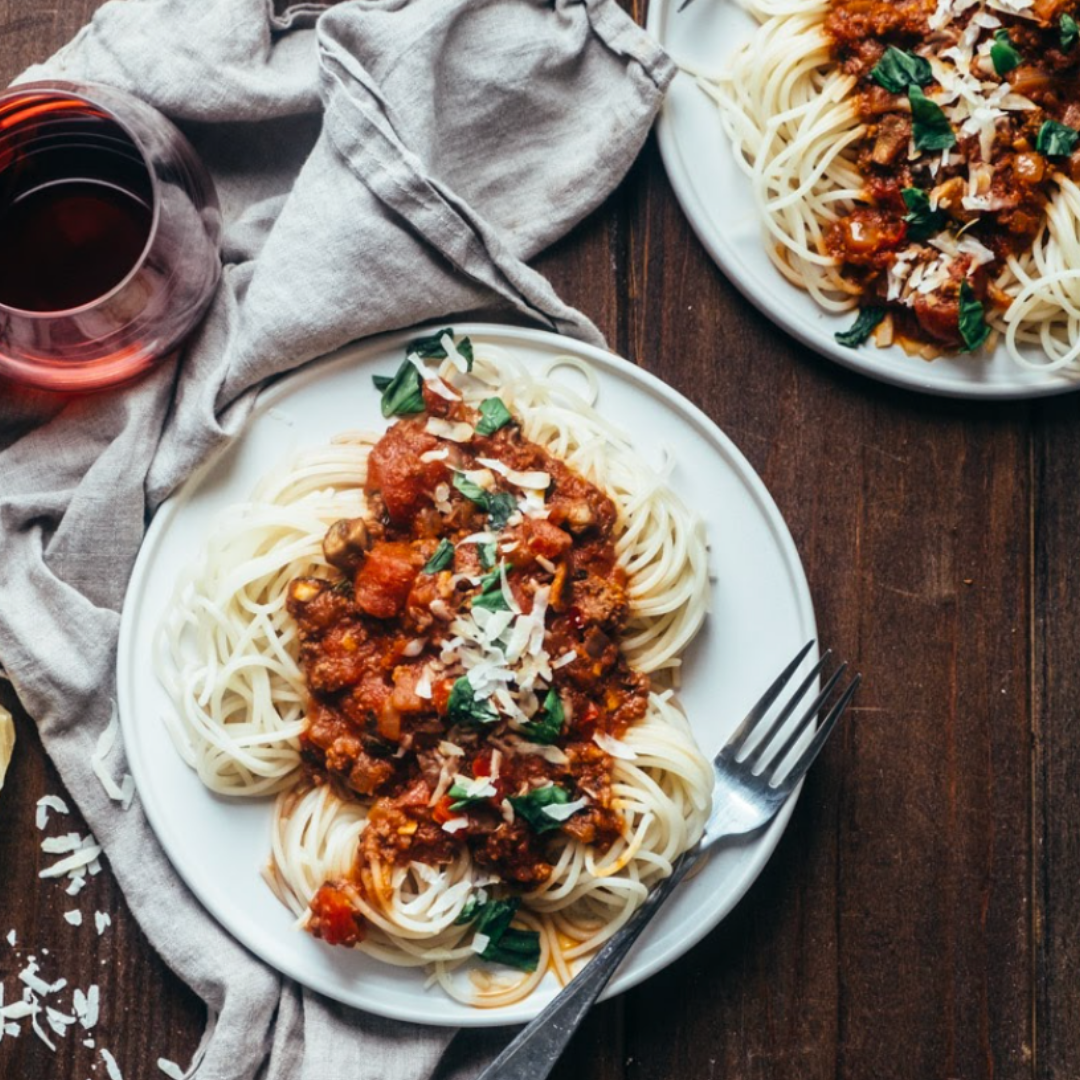 Prep time: 10 minutes
Cook time: 30 minutes
Serves: 4-6 people
Ingredients:
1lb spaghetti
1lb ground beef
1 can crushed tomatoes
1 can tomato sauce
2 tbsp tomato paste
1 yellow onion
1 tsp salt
1 tsp black pepper
1 tsp dried oregano
1 tsp basil
1 tsp powdered onion
2 bay leaves
1 tbsp minced garlic
1 cup grated parmesan cheese
Instructions:
In a large pot over medium-high heat, add the tomato sauce, crushes tomatoes, tomato paste, ground beef, and all of the spices. Stir for one minute, or until fully mixed.
While the sauce is heating up, chop the yellow onion. Start boiling water in a second pot for the spaghetti.
Add the onion, minced garlic, and all of the dry spices to the sauce.
Let the sauce sit on medium heat for 20 minutes. Stir every 5 minutes or so, to ensure heat distribution is even and that the sauce doesn't burn on the bottom of the pan.
Once the water in your second pot is boiling, add your spaghetti and a dash of salt, and cook for 8 minutes, or until al dente. You can do this while the sauce is simmering.
Remove the bay leaves from the sauce pot.
Strain the spaghetti through a colliander and then add it to your sauce.
Mix to coat with the sauce.
Divide your spaghetti into serving bowls and add the parmesan cheese to your preference.
Not a fan of beef? You can get creative and try ground pork, ground chicken, or maybe ground bison! Take a look at all of the options our partner farms provide.