Buying Bundles vs. a la Carte Products
July 16, 2021
When you subscribe to NIKU Farms and choose which farm you'll be buying your meat from that month, you have the opportunity to fully customize your box by selecting a mix of bundles and a-la carte products.

But why do we share these bundles with our subscribers?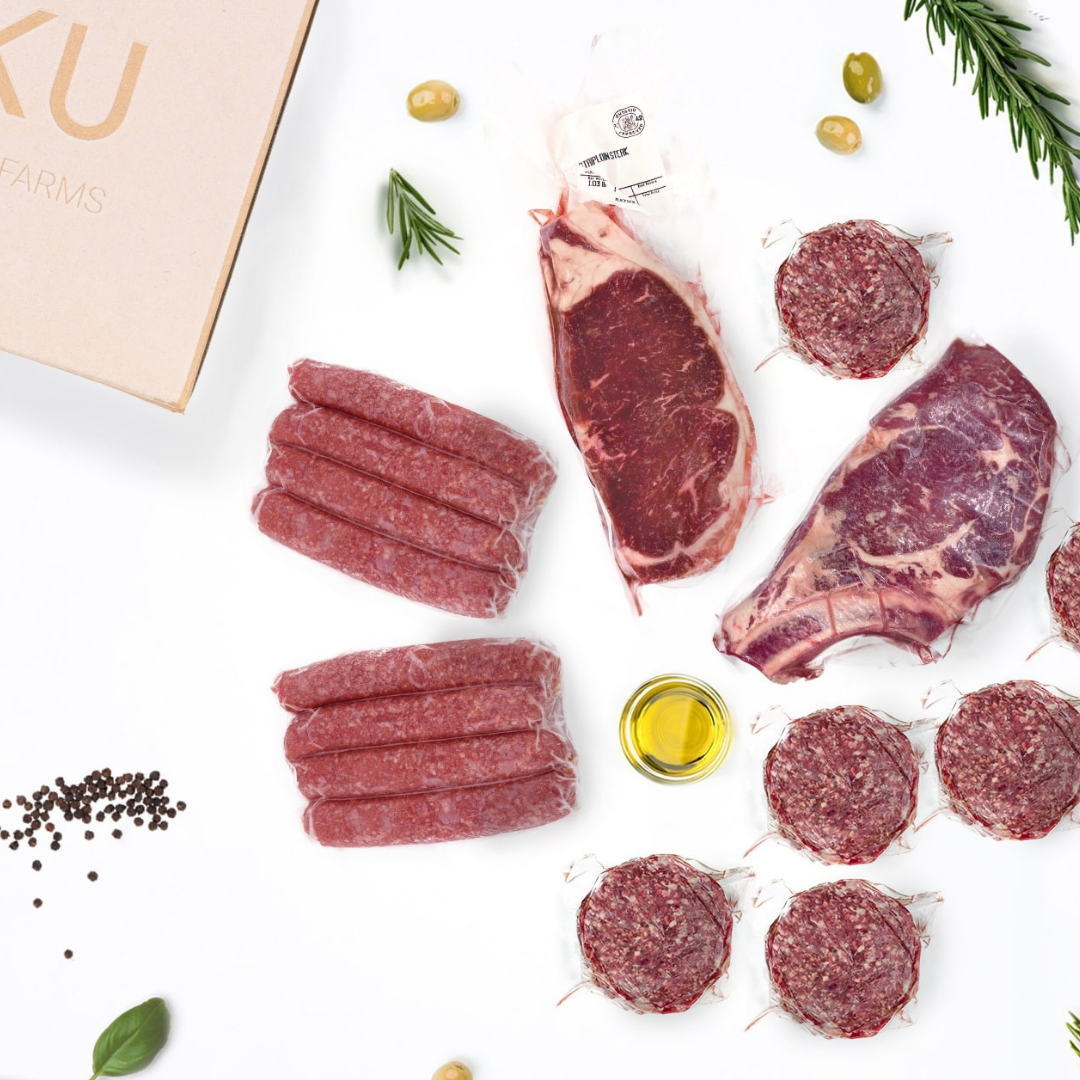 We curate these bundles for our farms to ensure that all parts of their animals get used and bought.
Yes, of course you can choose to buy as many chicken breasts or steaks as you want. But by choosing to add a bundle to your box, you're making the sustainable decision to help these farmers sell all parts of the animals so that nothing is going to waste.
Next time you're making selections for your monthly box, try some of our curated bundles along with your own customized a la carte picks!
Learn more about our farms' curated bundle options and a la carte offerings.