Grass-fed bacon recipes | NIKU Farms
August 11, 2021
It doesn't matter who you are – we can bet if you've landed on this page, you're a fan of cooking bacon, or a fan of eating a delicious, crispy slice!
A handful of our partner farms, including 5 Chicks and a Farmer and Marita Fields, provide the option of adding delicious, pasture-raised pork bacon to your meat subscription box. But sometimes you just don't want to make a huge bacon and eggs breakfast first thing in the morning.
Here are some perfect bacon recipes to get you thinking about how you can best use some NIKU Farms grass-fed bacon!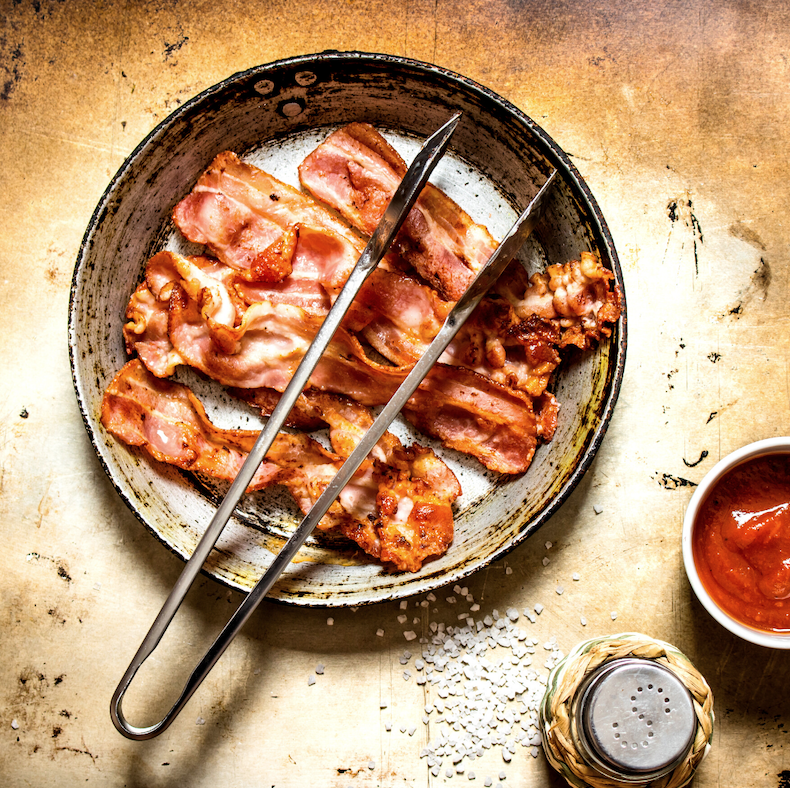 Sandwiches
Whether it's a bacon and egg breakfast sandwich, a BLT, a cheeseburger, or a peanut butter and bacon sandwich, the list of delicious sandwiches made even better by perfectly crispy bacon is endless! You can use the bacon fat or bacon grease to the bread when toasting it to add some extra flavour.
Breakfast
Obviously, we can't write a post about bacon without mentioning breakfast. But the most important meal of the day doesn't just have to be bacon and eggs. Why not add some bacon bits in your pancake mix? Or try making some bacon wrapped veggies.
Bacon Bits
You don't need a whole strip of bacon to enjoy the delicious taste of your favourite treat meat. Cook up a couple strips and cut them up so you can add a bacon crumble to your lunch salad, a creamy mac and cheese, on top of your pizza, or add to a bowl of fried rice.
Sweet Tooth
There's something so special about a sweet and salty dessert. Try adding some brown sugar and putting the bacon in the oven on a parchment paper to make some candied bacon, or cut up some apple and bacon for a sweet and salty tart!
Bacon really can be used for everything! Why not add a pack of bacon to your next NIKU Farms box?