Ain't no thing like a chicken wing
August 20, 2021
Close your eyes and imagine eating your favourite chicken wings. Are they breaded? Boneless? Spicy? Sweet? Everyone has their favourite style of chicken wing – they're incredibly versatile!
A handful of our farms offer delicious chicken wings straight from their farm into your NIKU Farms box – 5 Chicks and a Farmer, Back to Nature Organics, Howick Community Farms, and Marita Fields.
Check out some ways you can get creative with your chicken wings!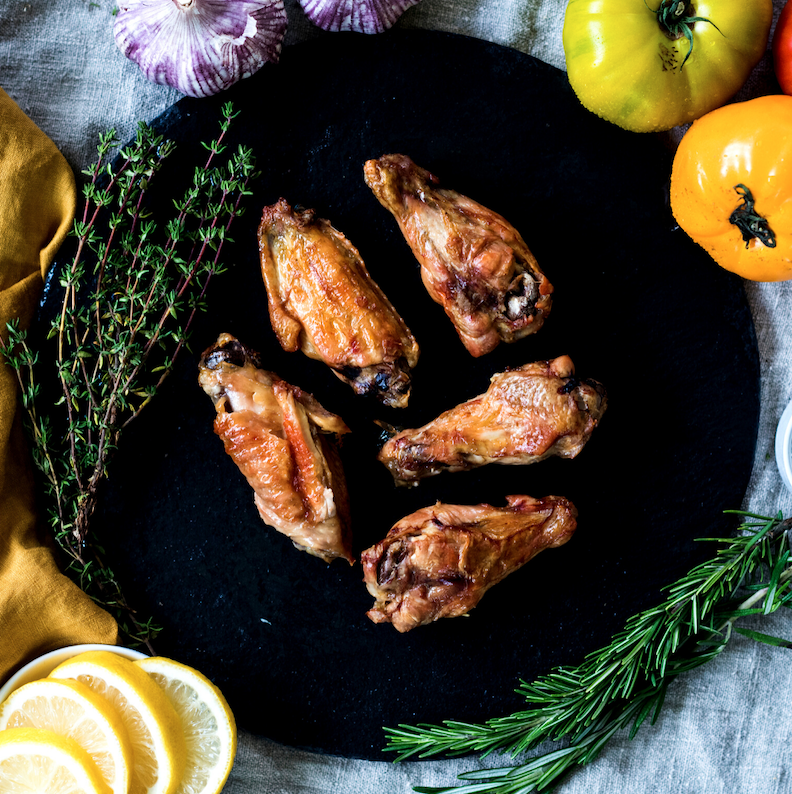 How You Cook Them
Do you normally do your wings on the grill? Next time, try switching it up by baking or frying them! 
It's also important to think about any wing prep before cooking – you can whip up a delicious sauce and let the wings marinade beforehand, or get some seasoning on there and let those flavours sink in. 
What You Put On Them
Do you love your wings slathered with sauce or prefer a good dry rub?
There are the classics: honey garlic, barbecue or hot wings, of course. But this is the part where you can get super creative and have some fun!
Why not try using a curry sauce and coriander for an Indian flavour, or use some chili flakes and sweet and sour sauce for an Asian spin? You could also roast them with rosemary and lemon for a more subtle style of wing.
Sides to Eat With Them
Your wings have soaked up a bunch of flavour, they've been cooked and covered in your favourite sauce – now what? What are you serving with them?
Celery, carrots and some creamy ranch or blue cheese dip is the classic. But those aren't the only options! Make your own melted cheese dip, or add some more hot sauce if you just can't get enough, or munch your wings along with your favourite vegetable or potato side dish.
Basically, when it comes to wings, the possibilities are endless.
Add a pack of wings from one of our farms in your next NIKU Farms box!