Spicy Chicken Drumsticks Recipe
September 3, 2021
Are you always looking to kick up the heat in your regular dinner routine? Add a pack of pasture-raised drumsticks to your next NIKU Farms box from Howick Community Farms, Marita Fields, or Back to Nature Organics in the NIKU Farms marketplace, and try grilling up this spicy chicken recipe!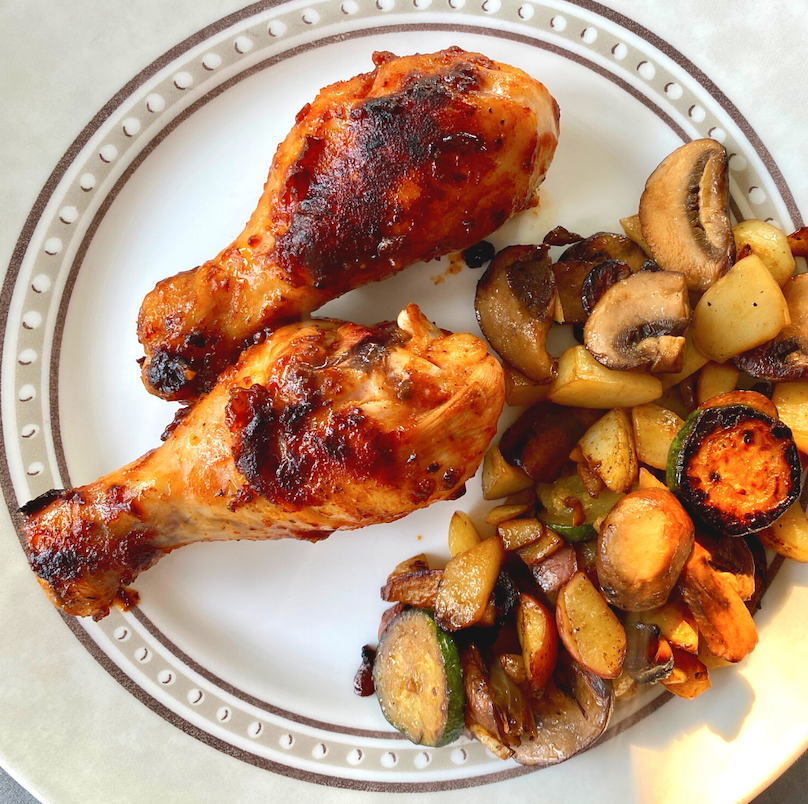 Prep time: 5 minutes
Cook time: 30 minutes
Serves: 6-8 people
Ingredients:
1 pack of pasture-raised chicken drums
1 tsp salt
1 tsp pepper
2 tsp minced garlic
2 tbsp of your favourite hot sauce (or more, if you like!)
½ cup of ketchup
1 tbsp honey
1 tbsp red pepper flakes
2 tbsp vinegar
Instructions:
Mix all ingredients in a large mixing bowl and brush onto drumsticks. (Let the drums marinate in this sauce throughout the day, if you want to really get the flavour in there!)
Set your grill to medium heat (or stovetop, if you prefer), and cook until the chicken has an internal temperature of 165F.
Serve with your favourite hot sauce or barbecue sauce for some added flavour!