What's in Season – October
October 1, 2021
The first leaves are falling. Sweaters are being pulled from closets. The scent of pumpkin spice everything is in the air. Who else is ready for some delicious fall produce?
It's tempting to think of fruits and veggies as leafy greens and fresh, watery fruits during summertime, but it's time to shift gears into hearty soup and stew season! 
There is nothing more comforting in the chilly weather than a warm cup of stew with your favourite fall vegetables and some succulent pasture-raised meat. 
So let's take a look at the full list of fruits and vegetables that are in season in Ontario right now!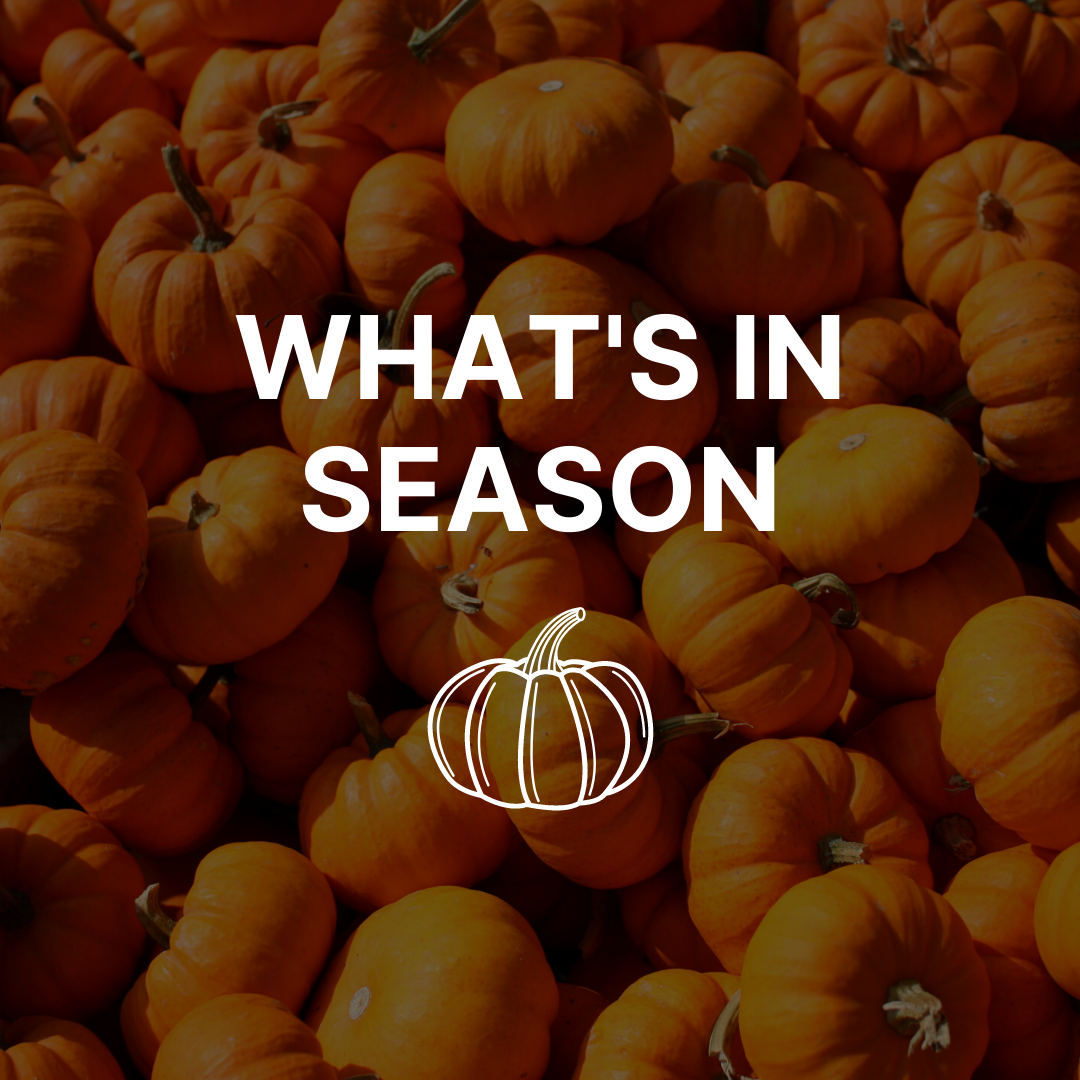 Fruits
Apples
Crabapples
Cranberries
Pears
Plums
Raspberries
Strawberries (Field)
Strawberries (Greenhouse)
Vegetables
Artichoke
Asian Vegetables
Beans (Green/Yellow)
Beets
Bitter Melon/Fuzzy Squash
Bok Choy
Broccoli
Brussels Sprouts
Cabbage
Carrots
Cauliflower
Celery
Chinese Broccoli (White Flower)
Corn
Cucumber (Field)
Cucumber (Greenhouse)
Daikon Radish
Edible Amaranth (Hinn Choy)
Eggplant
Garlic
Leeks
Lettuce (Assorted)
Lettuce (Greenhouse)
Mushrooms
Mustard Greens (Gai Choy)
Onions (Cooking)
Onions (Green)
Onions (Red)
Parsnips
Peas (Green)
Peppers (Field)
Peppers (Greenhouse)
Potatoes
Pumpkin
Radishes
Rapini
Rutabaga
Snow Pea Shoots (Dow Miu)
Spinach
Sprouts
Squash
Summer Squash
Sweet Potatoes
Tomatoes (Field)
Tomatoes (Greenhouse)
Water Spinach (Tung Choy)
Yow Choy (Yellow Flower)
Zucchini