Q&A with NIKU Co-Founders
October 8, 2021
NIKU Farms has been growing quickly since its launch, but we wanted to give our members a look into how our business was founded, and why our team is passionate about what we do.
Check out the exclusive interview with our co-founders, Jake Goldberg and Luke Armstrong below!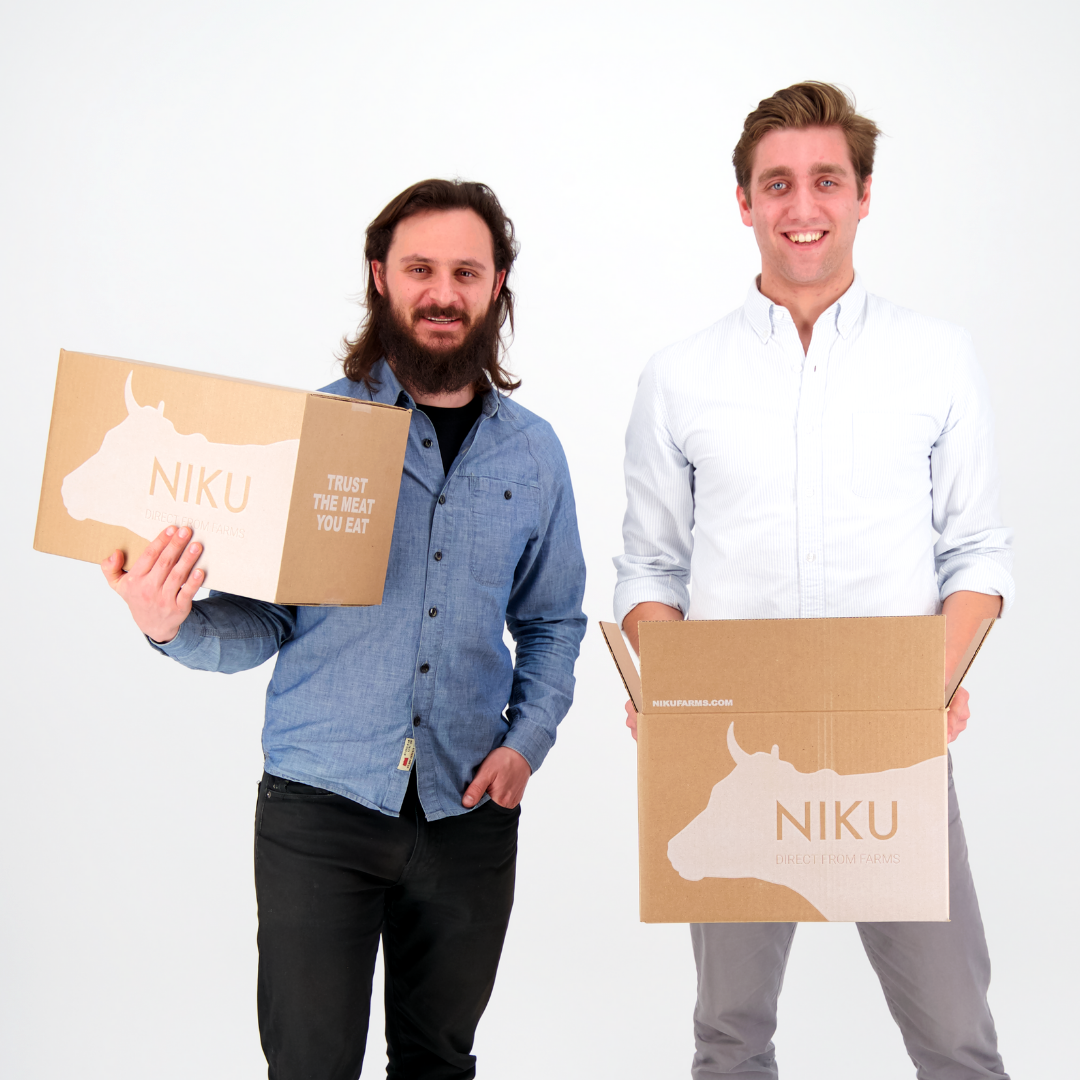 How did the two of you come together on this business?
J: Luke and I used to work together at a management consulting firm, and actually worked on a couple of client projects together. I quit at the end of 2016, and took off on a one year backpacking trip with my wife. I knew that I didn't plan to return to the world of consulting, and always aspired to start a business on my own.
Then I started to think a lot about food and what we're putting into our bodies, and started to learn more and more about the meat industry.
How did you come up with the idea for NIKU Farms?
J: I was actually mostly vegetarian for my year of travelling but wanted to get back into eating meat – I just wanted to find a source that I could trust. So I told myself to start ordering directly from a farmer instead of buying at grocery stores or butcher shops.
I had this concept of connecting farmers directly to consumers and started to visit tons of farmers in Ontario. I connected with farmers to learn about their farms and the meat industry, and each farmer would give me a new name or number to reach out to. We must have visited over 25 farmers.
That's when I realized there are lots of farmers who are raising animals naturally, on pasture, but don't have sales or marketing resources. So I realized there was a way for us to support them.
L: So we built NIKU Farms to make this change convenient and straightforward for other conscious consumers – we simplify the process by hand-picking the best farms that raise animals the right way. Together with our partner farms, we're on a mission to provide everyone in our community with easy access to high quality, healthy and responsibly raised food.
Why are you passionate about this industry?
J: Food is something we spent so much of our time thinking about each day. If we could build something with the mission of changing a broken food system, and provide an easy way for people to purchase ethically-raised meat and fish products, we can make sure the money people are spending on food is going to the right places – meaning more money in farmers' pockets.
What makes NIKU different from other food delivery services?
J: Our farmers pick and pack the orders, and feel a sense of ownership over all of the boxes being picked up at the farm each week. It's our mission to ensure that our farmers can earn more by working with us. 
L: Another notable difference is our biodegradable packaging. Food subscription boxes create excessive plastic waste, but we've switched to a more sustainable option in our Green Cell Foam that lines our packaging.
If you could say one thing to someone who is on the fence about signing up, what would it be?
J: Have you ever tasted pasture-raised chicken? Once you try it, It's really hard to eat chicken from anywhere else!