Beer Recipes with Grass-Fed Meat and Fish | NIKU Farms
August 4, 2022
Have you ever tried adding beer to your favourite recipes?
Cooking with beer is a great way to incorporate some flavour into your pasture-raised meat and wild caught fish!
Whether you love a flakey, beer battered fish, a hearty beer cheese soup, or a sweet and bitter dessert featuring your favourite stout, we've got a beer-inspired recipe that you and your family will love.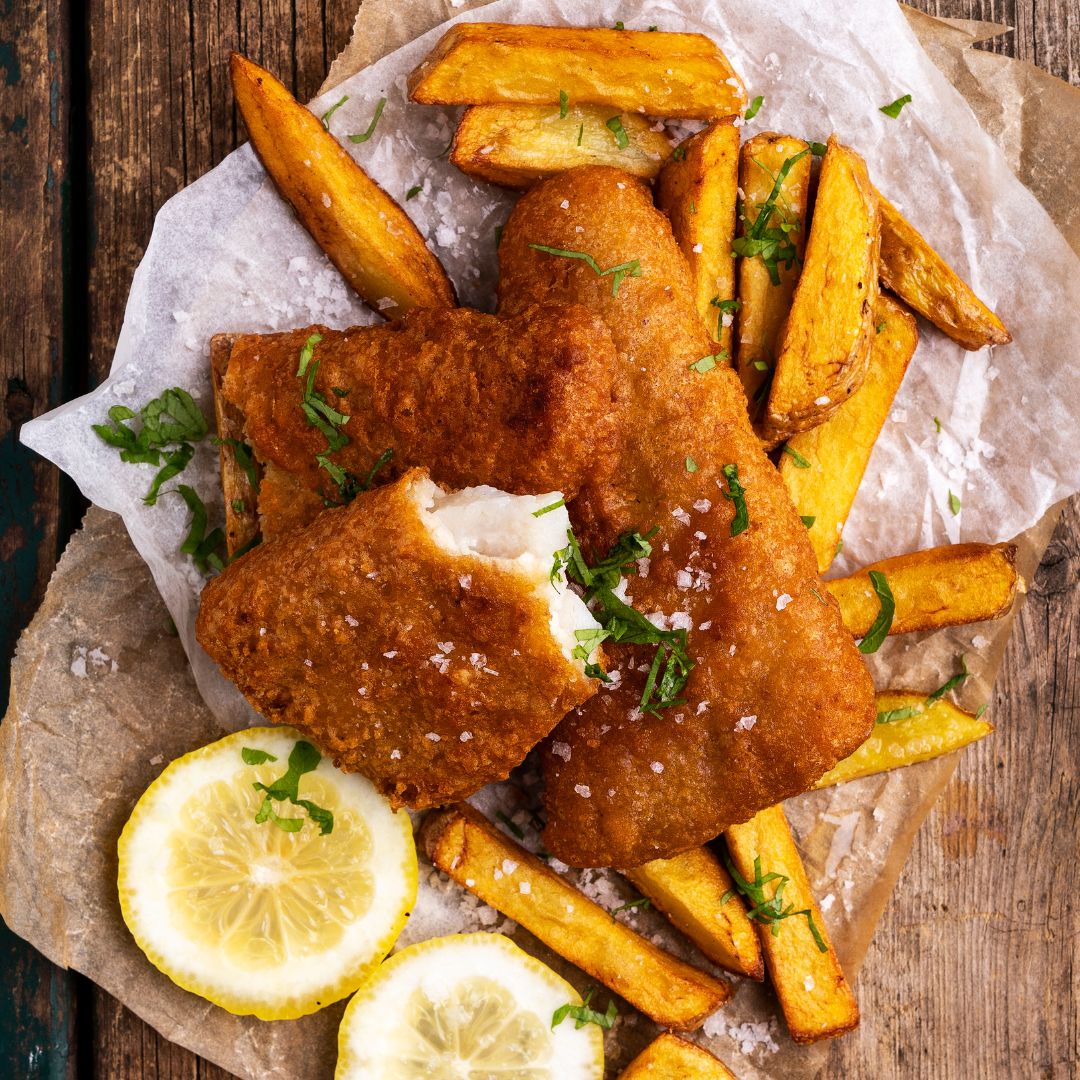 Beer Battered Fish & Chips
There's nothing as satisfying as a big plate of crispy fish and chips.
Make your beer batter by mixing your beer (ensure it's a pale beer and not a stout), flour, baking powder and salt. Cut your fish into your desired size, coat in your batter, and then deep fry for about 3 minutes or until golden brown.
Serve with some crispy french fries and a lemon wedge for some citrus, and enjoy!
Beer Cheese Soup with Bacon
What's better than beer and cheese? Beer and cheese with bacon!
For a delicious beer cheese soup, cook up your bacon until crispy and set it aside. Melt your shredded cheese and add a lager or pale ale, as well as onion, garlic, flour, and chicken broth. Simmer for 15-20 minutes on the stove top, until thick.
Add your salt and pepper to season, and top with your bacon.
Beer Can Whole Chicken
Cooking a whole chicken can seem intimidating – you want to make sure the skin gets crispy, but the inside stays moist and succulent. If you perch your chicken on a half-full beer can in the oven, you'll be able to cook your chicken to perfection!
Season your chicken with salt and pepper, some olive oil, and herbs like thyme. Place your chicken in a large pan, and cook for about 15 minutes per pound – until your chicken reaches an internal temperature of 165-170F. 
Beer Beef Brisket Tacos
If there are two things that are made for each other, those things are beer and tacos.
Season your grass-fed brisket with salt and pepper, and cook on both sides until browned, then add it to a slow cooker. Cook with a dark beer, chili powder, jalapenos, and oregano for 3 hours on low, then flip and cook for another hour or so. 
Pull your brisket from the slow cooker, pull the beef apart and then it's time to build your tacos using your favourite cheese, salsa, cilantro and coleslaw! 
Chocolate Stout Cake
If you're looking for a beer-based dessert, a stout chocolate cake is the perfect end to your meal!
Add a stout like Guinness to your chocolate cake, and for the frosting, whip up a sweet chocolate topping that will balance well with the sweetness level of the cake. 
Are you hungry yet? Now that you've got your favourite brews at the top of your mind, think about how you can incorporate them into your weeknight dinners when you build your next NIKU Farms box!