Piri Piri (or Peri Peri?) Paleo Chicken Tacos
October 25, 2019
Whether you consider tacos to be a snack, lunch, or a nice pairing with a glass of beer, you can't deny it's ultimate comfort food.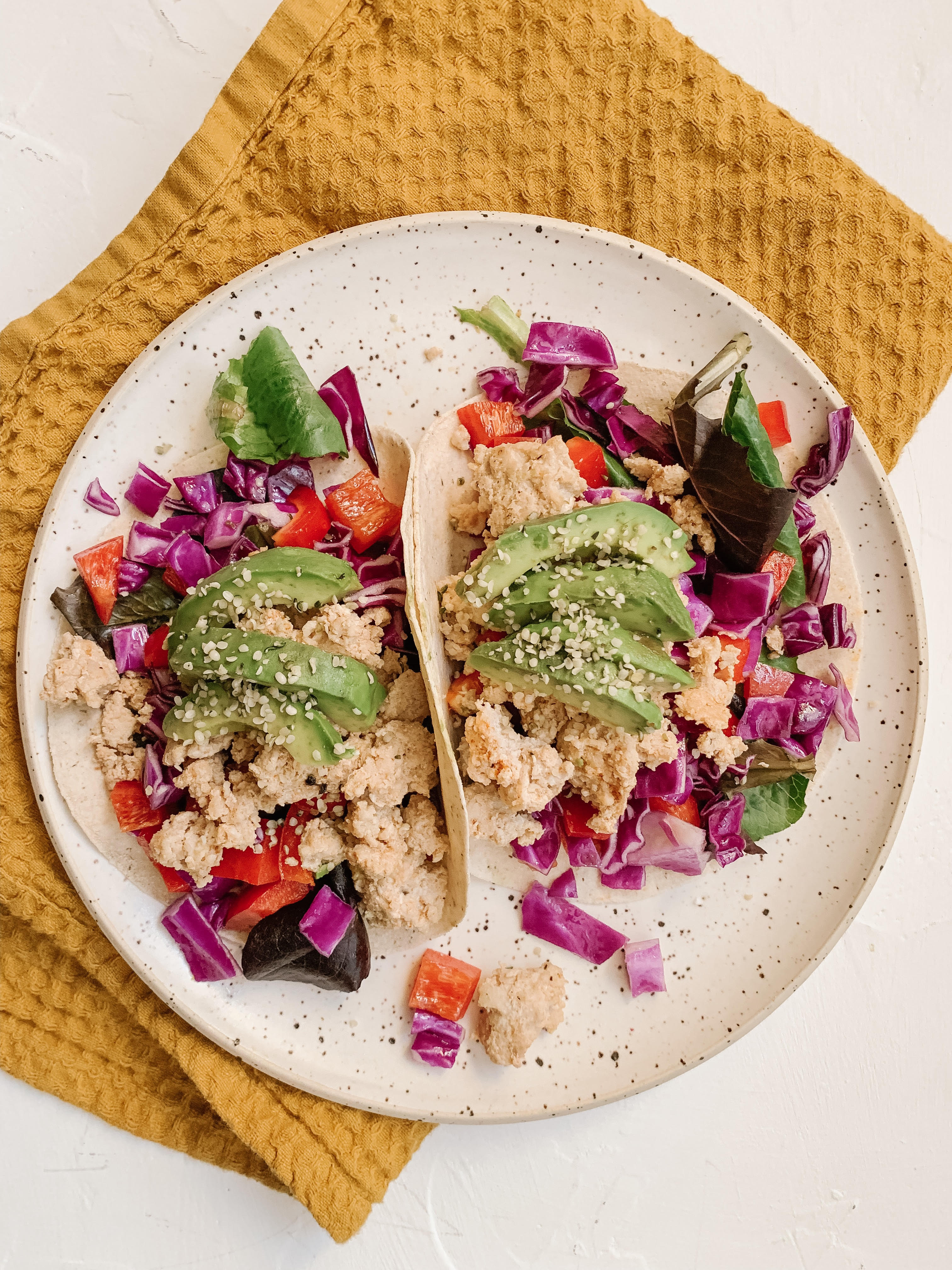 Ethnic, spicy and delicious, this recipe merges two cultures from different ends of the world and offers an added bonus if you happen to follow the paleo diet. The peri-peri sauce has a long-standing history originating in Portuguese colonies while tacos, of course, originated in Mexico.
Bring these two together with the following ingredients.
1 package of NIKU Farms ground chicken
1 tbsp avocado oil
1 tsp coconut aminos
2 tsp Peri-peri spice mix
Handful of greens
1 red pepper
1c diced red cabbage
1 tbsp olive oil
1/2 tsp sea salt
Juice from 1/2 a lemon
1/2 an avocado
1 tbsp hemp seeds
2 paleo tortillas (The Real Coconut wraps)
These ingredients can be found at your local independent grocery store and the pasture-raised non-GMO chicken can be ordered from NIKU Farms, of course. The preparation process is easy and won't take much of your time if you follow these three-step instructions.
1) Heat a skillet on medium with some avocado oil. Add your ground chicken and stir until lightly brown. Then, stir in coconut aminos and Piri Piri spice mix. Leave it for about 10-15 minutes on med/low, stirring occasionally. When you don't see any more pink, you're good!
2) In a bowl, mix your cabbage, red pepper, olive oil, lemon and sea salt. With your hands, massage the veggies in the oil until they are completely covered and start to feel soft (pro-tip: massaging with oil makes the cabbage less crunchy and more delicious, plus it adds incredibly healthy fat to your meal). Slice your avocado so it's ready to rumble.
3) Grab your tortilla wraps and lay down a layer of greens, followed by your cabbage/pepper salad mix. Top with a few scoops of your Piri Piri chicken followed by your avocado slices. Finish with a sprinkle of hemp seeds for an added boost of omega-3 fat and fibre, squeeze an additional bit of lemon juice and voila!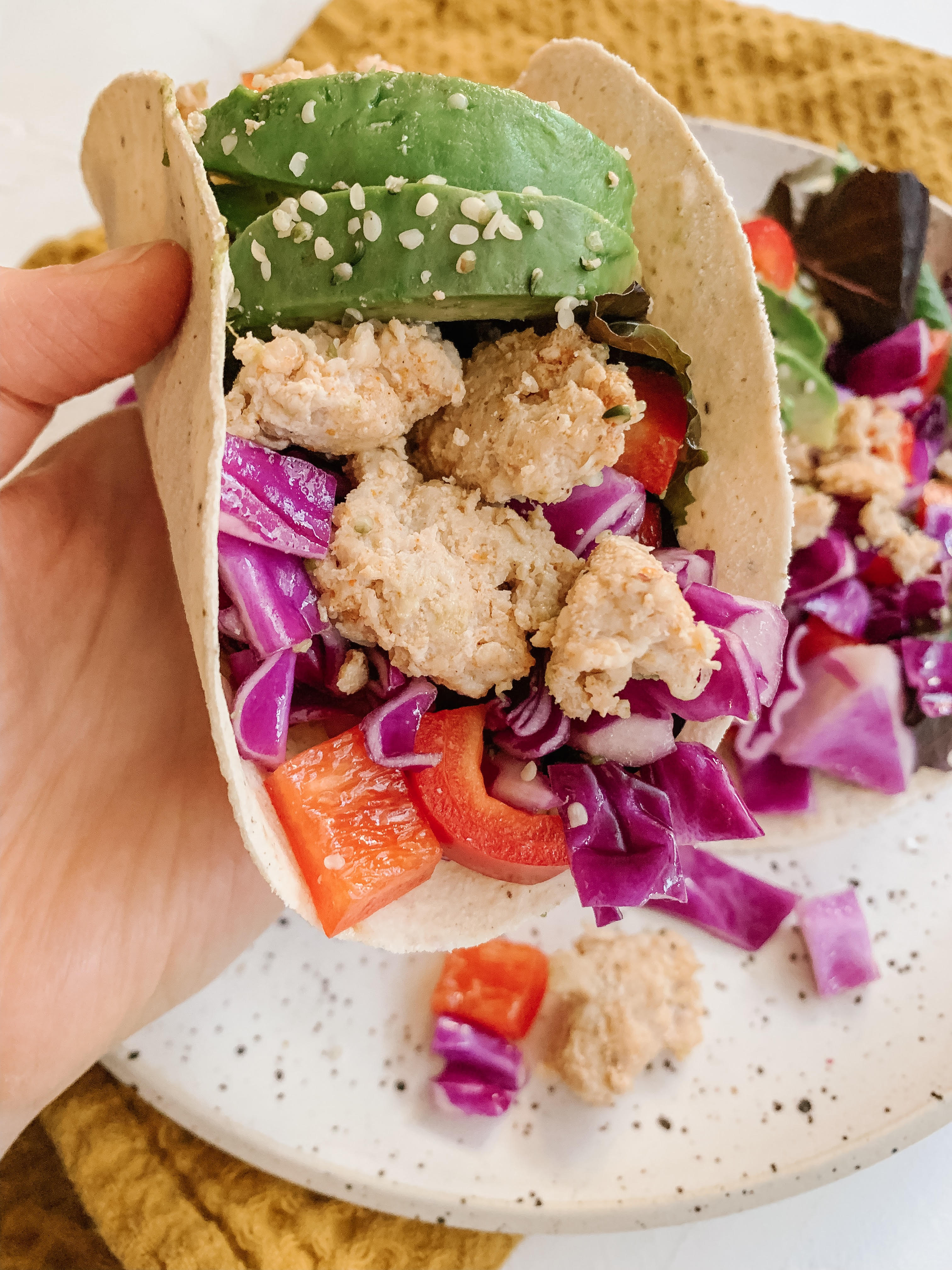 This is the perfect recipe to make for family or a group of friends. It is also low in carbs and rich with healthy proteins. So gather your friends for a taco night it's always fun. When your friends start to comment on how delicious these are, you can let them know all about the local Ontario farm you got the pasture raised chicken from.
If you're ready to commit to local, healthy pasture raised meats, you can sign-up for regular NIKU Farms deliveries. All of our packages are delivered directly from local Ontario farms, right to your door in an insulated box with biodegradable gel packs. Our plans have no commitment, as you can pause, skip or cancel anytime. Ready to get started? Click here.