Simple Flank Steak Recipe
January 6, 2020
Some of the best foods are the simplest. The Flank Steak or London Broil, is definitely one in that category. The elements of the ingredients in this dish contain various elements that support heart health, just in time for Heart Health Month!
It boosts 23 grams of protein and 15% of your recommended daily iron intake with very little fat. With its simple preparation, it makes an ideal dish for the avid athlete and people on the go. Cooked flank steak can also be used in a stir-fry, salads, asian noodle dishes, fajitas or all on its own with vegetables or a salad.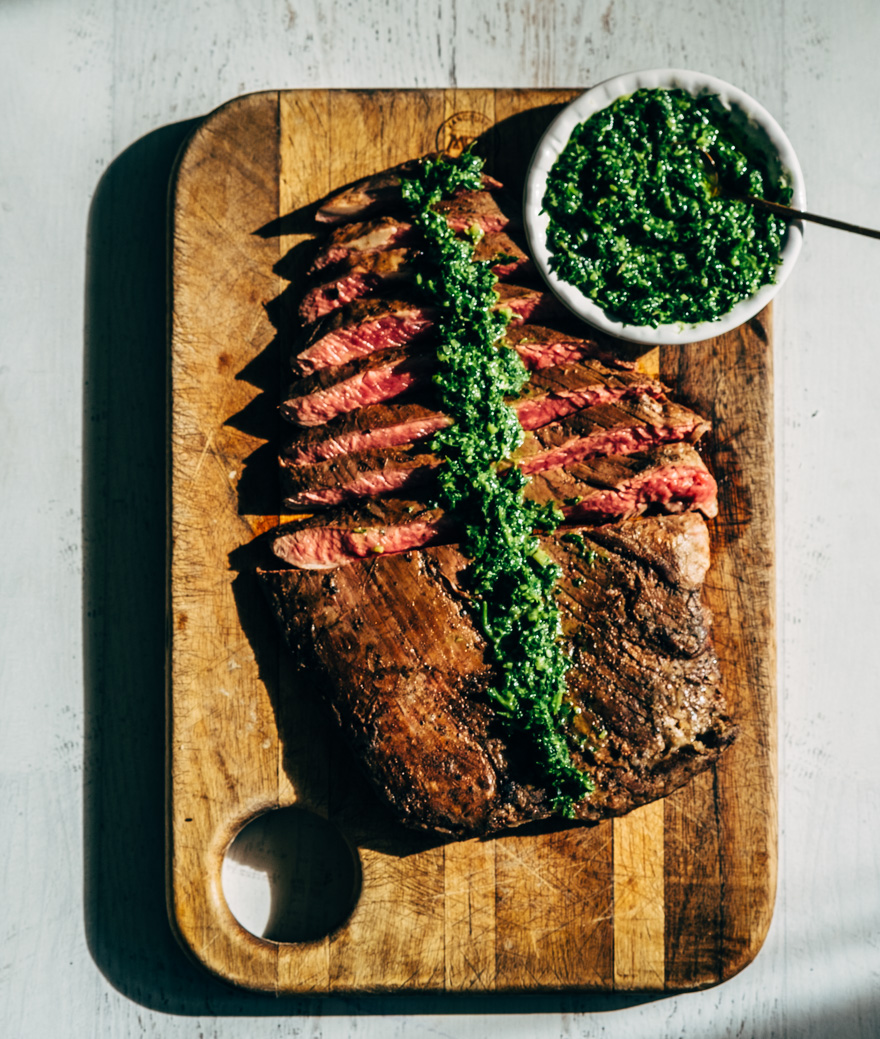 Andy Muto's Secret To Success
Marinate the meat for at least an hour but no more than two. Because it is a lean cut of meat, marinating will soften the fibers. Flip the meat halfway through so both sides soak up the marinade. Allow the meat to rest or sit covered for 15 minutes after it is cooked and cut against the grain, slicing it into thin pieces.
Ingredients
2 tbsp olive oil, 2 tbsp
Sprinkle of Himalayan salt, to taste
Black pepper, a good sprinkling
Red Wine, 1/2 cup
1Garlic Clove, crushed
Method
Place meat in a flat baking dish. Rub garlic all over the meat. Pour the wine and olive oil over the meat.
Let it marinate for an hour.
Preheat the oven to 350 degrees.
Heat a non stick skillet and when hot, sear the meat on both sides until browned. Place steak back in the baking dish and cook it in the oven for 12 to 15 minutes.
Remove and cover with a bowl or pan cover for 15 minutes.
Before slicing, sprinkle salt & pepper on rested steak. Cut thin slices across the grain. Meat should be pink on the inside and juicy.
Adding salt at the end ensures you have the fresh minerals in raw salt and prevents the meat from releasing all of its juice during cooking. Adding black pepper aids in digestion by breaking down fibres and fats of meat.