Carrie Woolley: Biodynamic Farming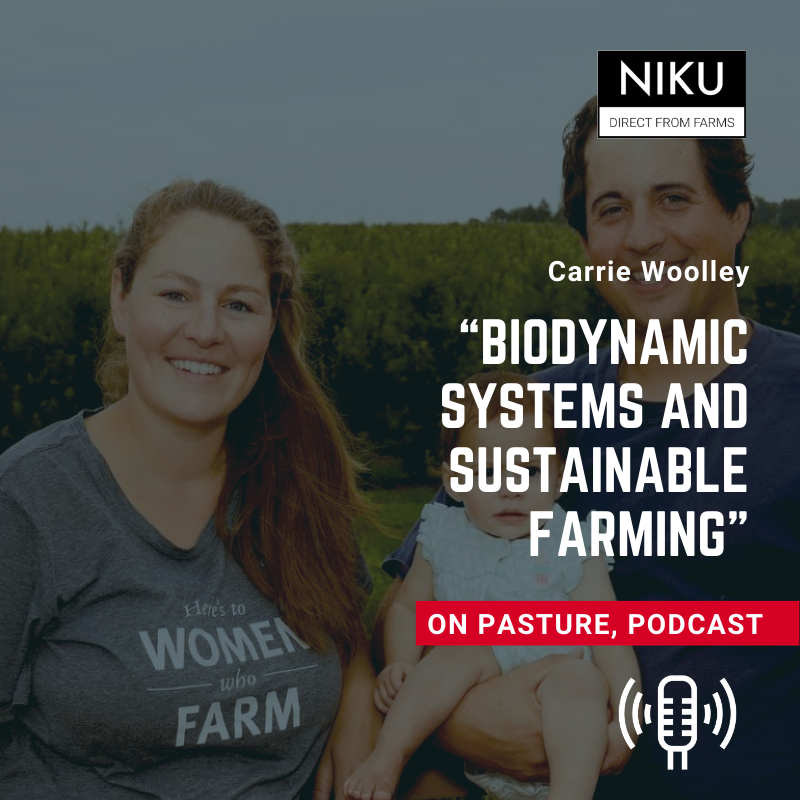 If you spot sheep wandering between the cherry trees at Woolleys' Lamb farm, don't worry – they're exactly where they're supposed to be. For owners Carrie Woolley and Brett Schuyler, letting their grass-fed livestock graze freely amongst their fruit trees makes perfect sense.
It's a biodynamic farming system that consists of lambs, fruits, and vegetables all part of an ecosystem that fuels itself.
Have you heard of the term: Silvopasture? Silvopasture is the intentional production of livestock and timber together. This system turns otherwise unmanaged woodlots into useful and salvageable timber resources, grazeable pastures for sheep, and more suitable habitats for animals. Carrie has been working closely with silvopasture experts at Cornell University and professional foresters to make sure her farm and lamb can do the utmost for the environment. It is a new concept in the Canadian farming industry, and Woolley's Lamb is pioneering new farming practices for eco-friendly lamb and pasture-raising.
Carrie's exceptional care and expertise is what allows her to successfully manage and care for her farms. As she mentions in the podcast – pasture raised lamb was the only option for her and Brett, and we stand by that decision as well. Their sustainable farming practices are doing lots of good in the farming industry and NIKU Farms is proud to have them as our partner.