Get to Know: Professional Chef Andy Muto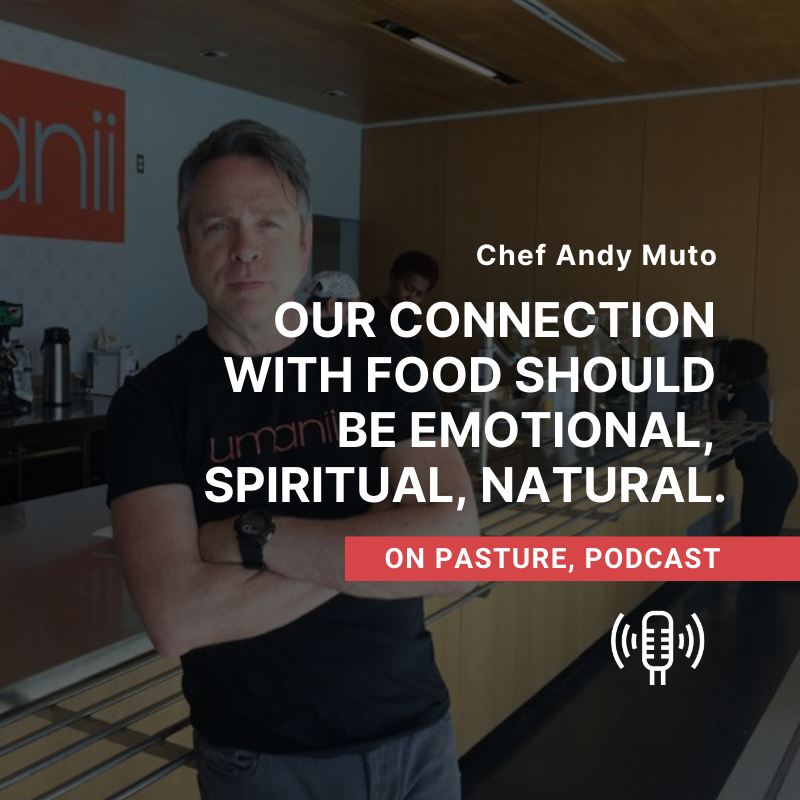 Andy "Jimmy" Muto's passion for cooking began with his family. As a kid, his parents passed down Italian traditions of making food together with family, and that connection has instilled a love and passion for cooking in Andy. Because of this, he believes food is more than 'just food', it has a mental, emotional, and social component to it as well.
Growing up, Andy worked many different jobs in the food industry as a busboy, cook, waiter, food purchaser, food stylist, and more! When loved ones in his life encountered complications with their health due to food, like high cholesterol, Andy decided to look into the relationship between food and psychological factors like stress. The important question for him was "why?", and the natural question after that was, "what can he do to help?".
He came to the conclusion that food is here to support and nourish us, but it's not just food that keeps us healthy. There is a bigger picture that includes mental and physical health. Moderation and balance are key. For example, one glass of wine a day with dinner is well balanced, but a glass with every meal every day is not the same story.
Food marketing affects mass consumption and psychologically creates a lot of imbalance (even stress) when you purchase groceries. For example, if a report comes out that says blueberries are good for you, chances are that blueberries would be sold out quickly the next day. However, most of the time there are other products on the market that have the exact same nutritional benefits. It's the marketing frenzy that creates an imbalance in purchasing and affects the food system.
When deciding what to eat, we should all be mindful of food marketing messages and listen more carefully to what our bodies have to say, not what influencers are saying. Our bodies know best about what we need in moderation, and a good way of staying natural away from mass marketing is to buy local!
Andy is a big fan of our NIKU steaks and we think you would be too! Sign-up now and subscribe for your first NIKU Farms delivery today!