Marita Fields 9 Day Meal Plan
March 25, 2021
After staying home for so long it must be getting difficult to think of what to cook every day. Realizing this, we'd like to help by releasing a premade meal plan you could adapt to suit your needs based on what products we currently offer.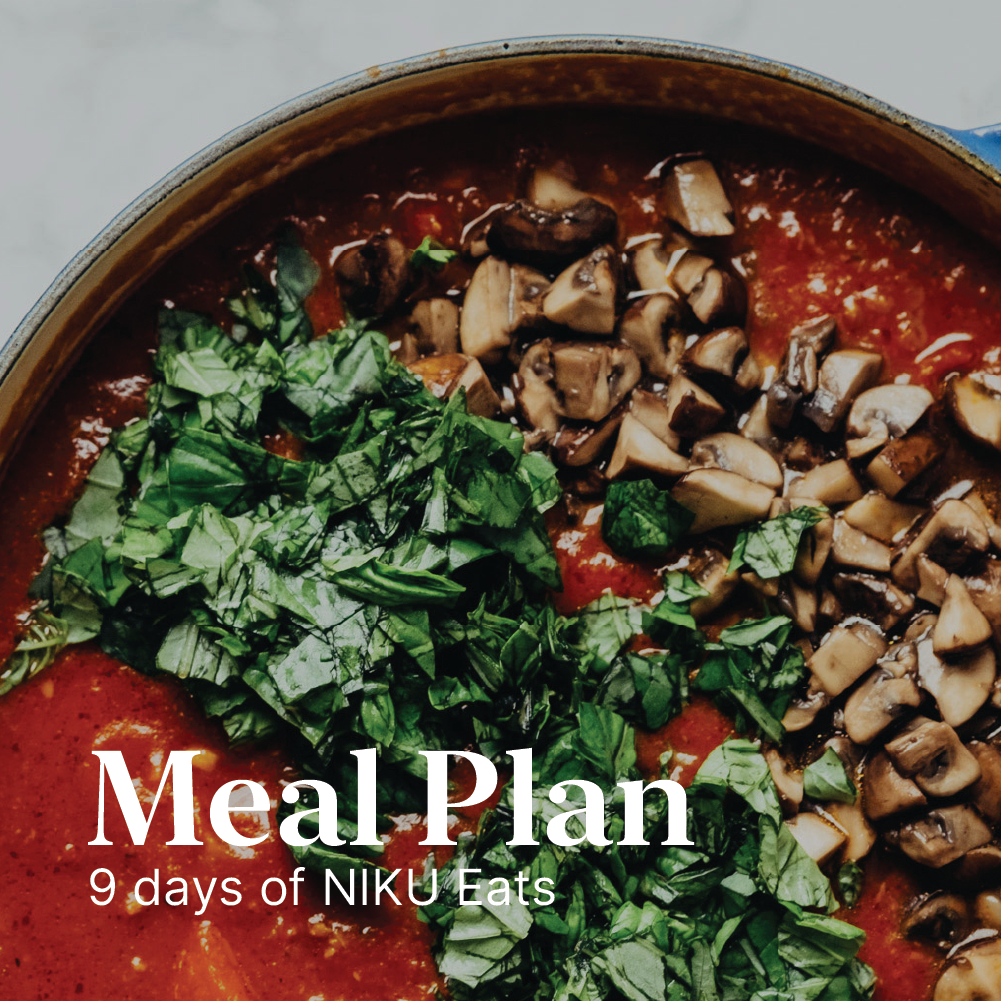 This first meal plan is based on these customizations on a NIKU Farms order from Marita Fields. Remember, all of our boxes are fully customizable with our premade bundles or your own personal a-la-carte selections.
Meal Ready:
2lb Stew Beef 
2lb Ground Beef 
2lb Fajita Beef 
Roasted Chicken:
2.5lb Leg Quarter 
1.4lb Breast
3.5lb Whole Chicken 
A-La-Carte:
Fish sliders 1lb
Bacon 1lbs
Chicken wings 2.8lbs
Pork side ribs 1.4lbs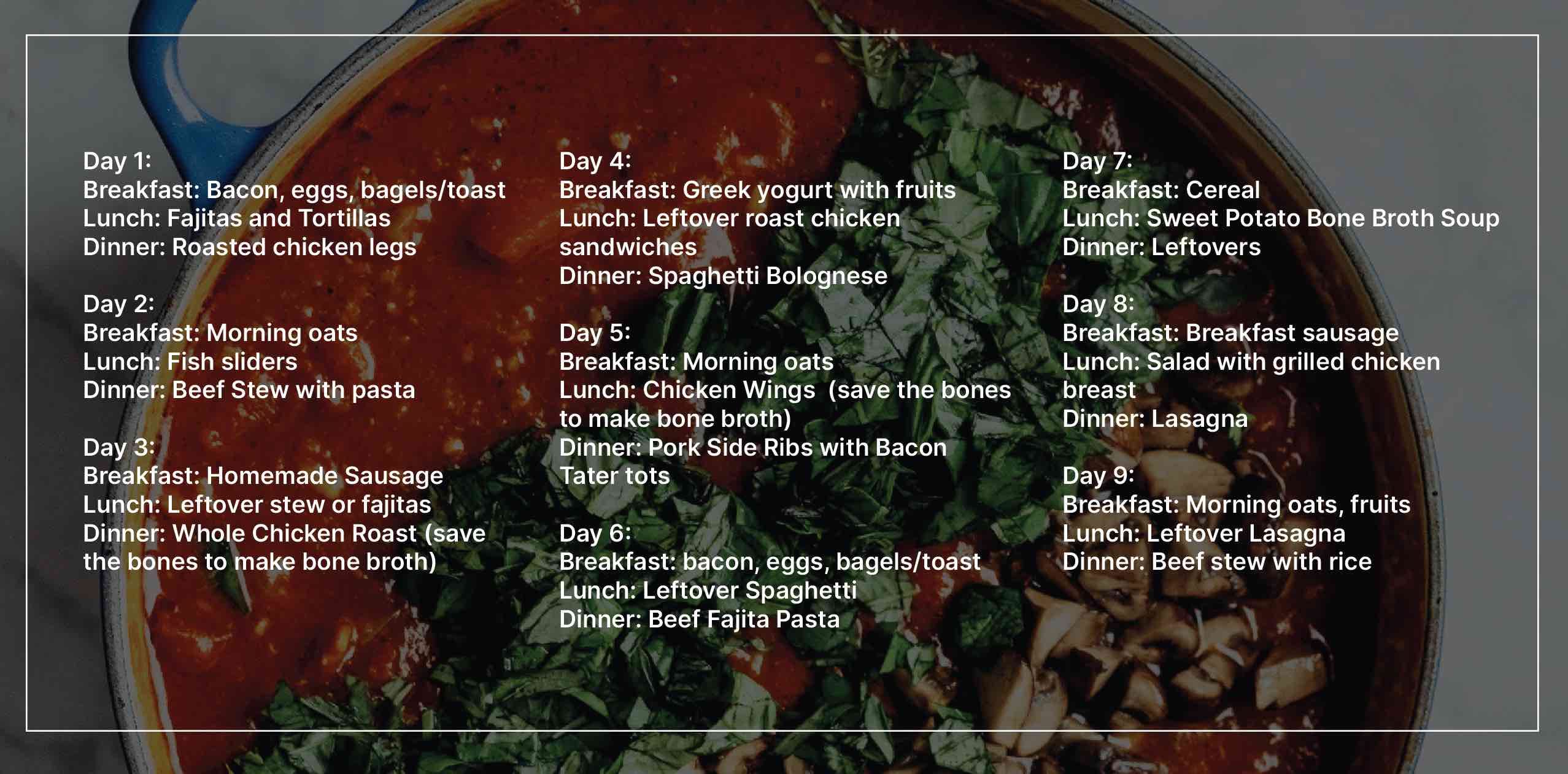 Depending on the various appetites in your household, these servings may need to be adjusted. This plan is for our Large box, and assumes servings for 3 adult appetites and one smaller appetite, for a total of 4. 
Day 1: 
Breakfast: Bacon, eggs, bagels on toast.
Lunch: Fajitas served with tortillas, cheese, and toppings of your choice.
Dinner: Roasted chicken legs with mashed potatoes
Day 2:
Breakfast: Morning oats
Lunch: Fish sliders 
Dinner: Beef Stew with pasta 
Day 3:
Breakfast: Homemade Breakfast Sausage 
Lunch: Leftover stew or fajitas
Dinner: Whole Chicken Roast (save the bones to make bone broth)
Day 4:
Breakfast: Greek yogurt with fruits 
Lunch: Leftover roast chicken sandwiches
Dinner: Spaghetti Bolognese 
Day 5:
Breakfast: Morning oats 
Lunch: Chicken Wings with Keto Bacon Tater Tots (save the bones to make bone broth)
Dinner: Pork Side Ribs with vegetables and potatoes
Day 6:
Breakfast: bacon, eggs, bagels, or toast
Lunch: Leftover Spaghetti
Dinner: Beef Fajita Pasta
Day 7:
Day 8:
Breakfast: Breakfast sausage 
Lunch: Salad of your choice served with grilled chicken breast
Dinner: Lasagna 
Day 9:
Breakfast: Morning oats, fruits
Lunch: Leftover Lasagna
Dinner: Beef stew with rice