Homemade High Tea
May 6, 2021
If you're up for a culinary challenge and have a NIKU Farms order in the freezer – keep on reading for some ideas on what to make. Nothing beats a home-cooked meal from mom. Let's return the favour this weekend!

High tea is a concept that originates from England. Not to be confused with an 'afternoon tea' that includes delicate biscuits and tea. "High tea" was initially a time for the middle to lower class to enjoy bite-sized finger foods like mini sandwiches, scones, and biscuits after a long hard day at work. Over time, it has evolved to be a delicious assortment of finger foods and sandwiches for everyone to enjoy as a brunch or mid-afternoon snack. It is perfect for people who love trying new things, love tasting a bit of everything, and can always eat another snack. Whip up your own assortment of high tea snacks and try some of our own NIKU Farms ideas below.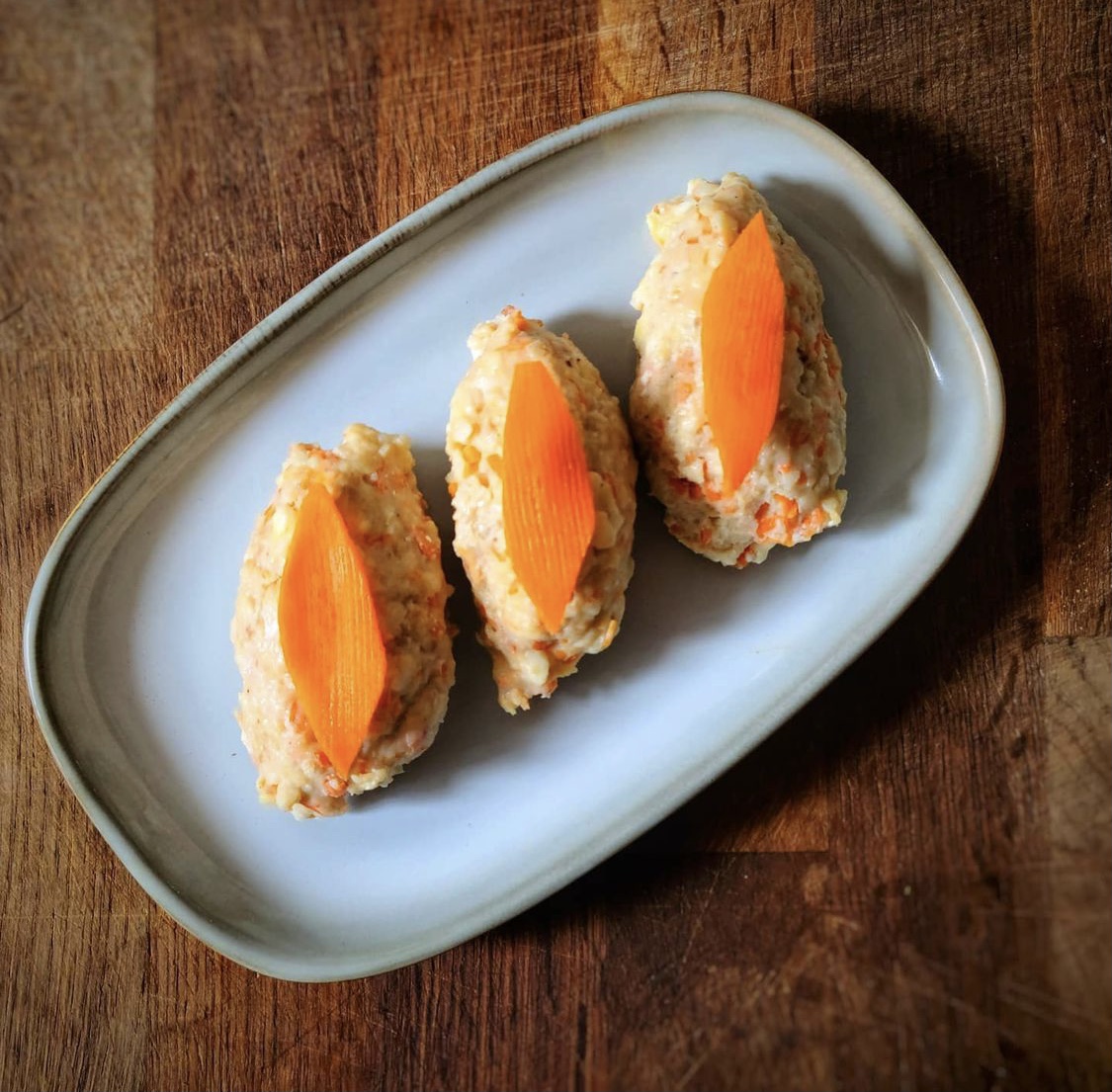 Gefilte Fish and Fishcakes
Our customer @michael.cooks.a.lot recently shared this beautiful image above of his three plated homemade gefilte fish. It looks amazing! That would be a perfect addition to any high tea assortment and got us thinking of fishcakes as well.

To make fishcakes, all you'll need are some NIKU Farms fish fillets, panko bread crumbs, eggs, green onions, and spices of your choice. Ensure your fillets are bone-free and mixed the ingredients together. Fry them in an oiled pan and you're good to go. We also have 100% fish sliders if you're looking for a quick and easy fish cake (we won't tell).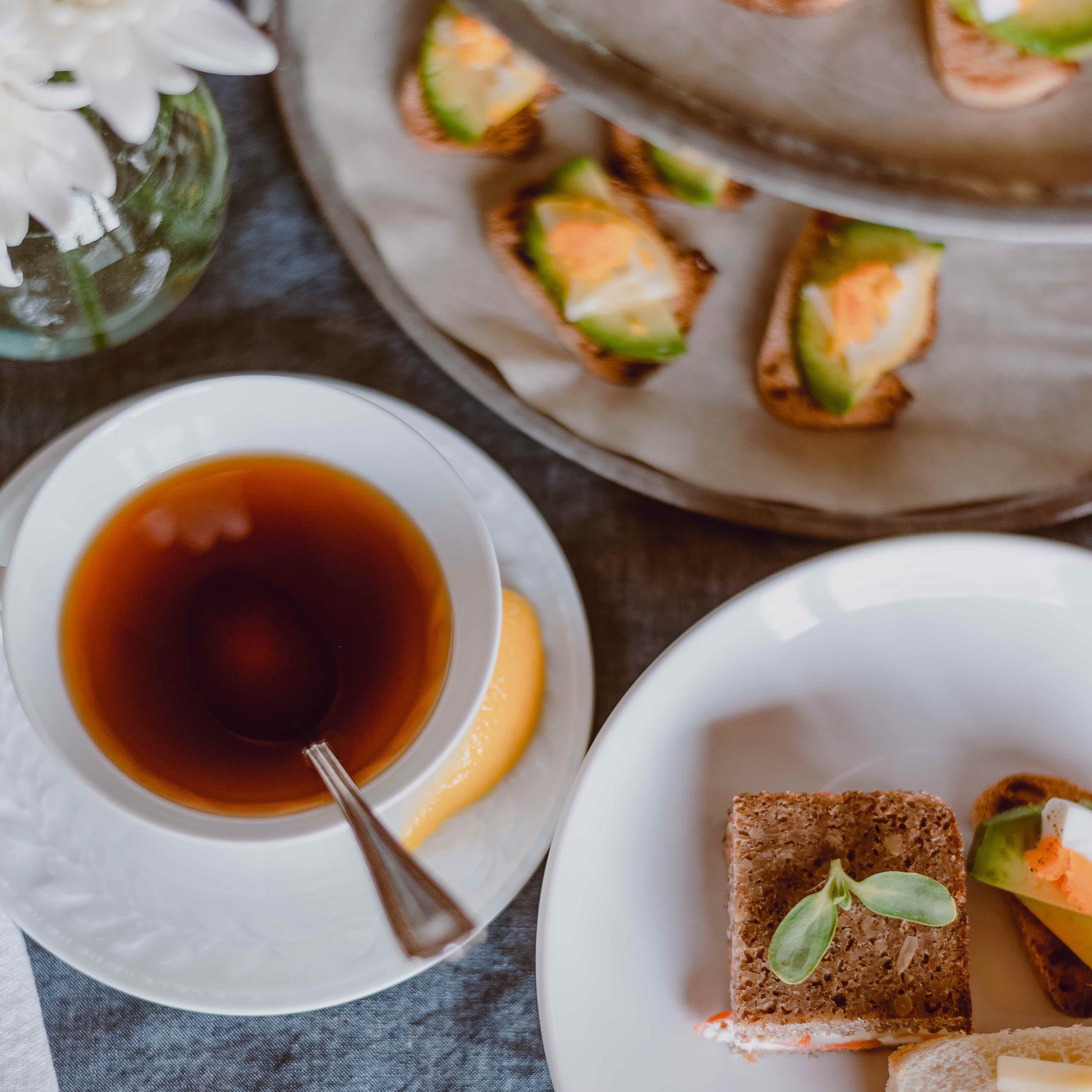 Bacon and Cheddar Savoury Scones
Scones are a staple for any afternoon snack. With this recipe, you can make them however big or small to fit the rest of your arrangement. Use your pasture-raised bacon from NIKU Farms and a special ingredient: sparkling water!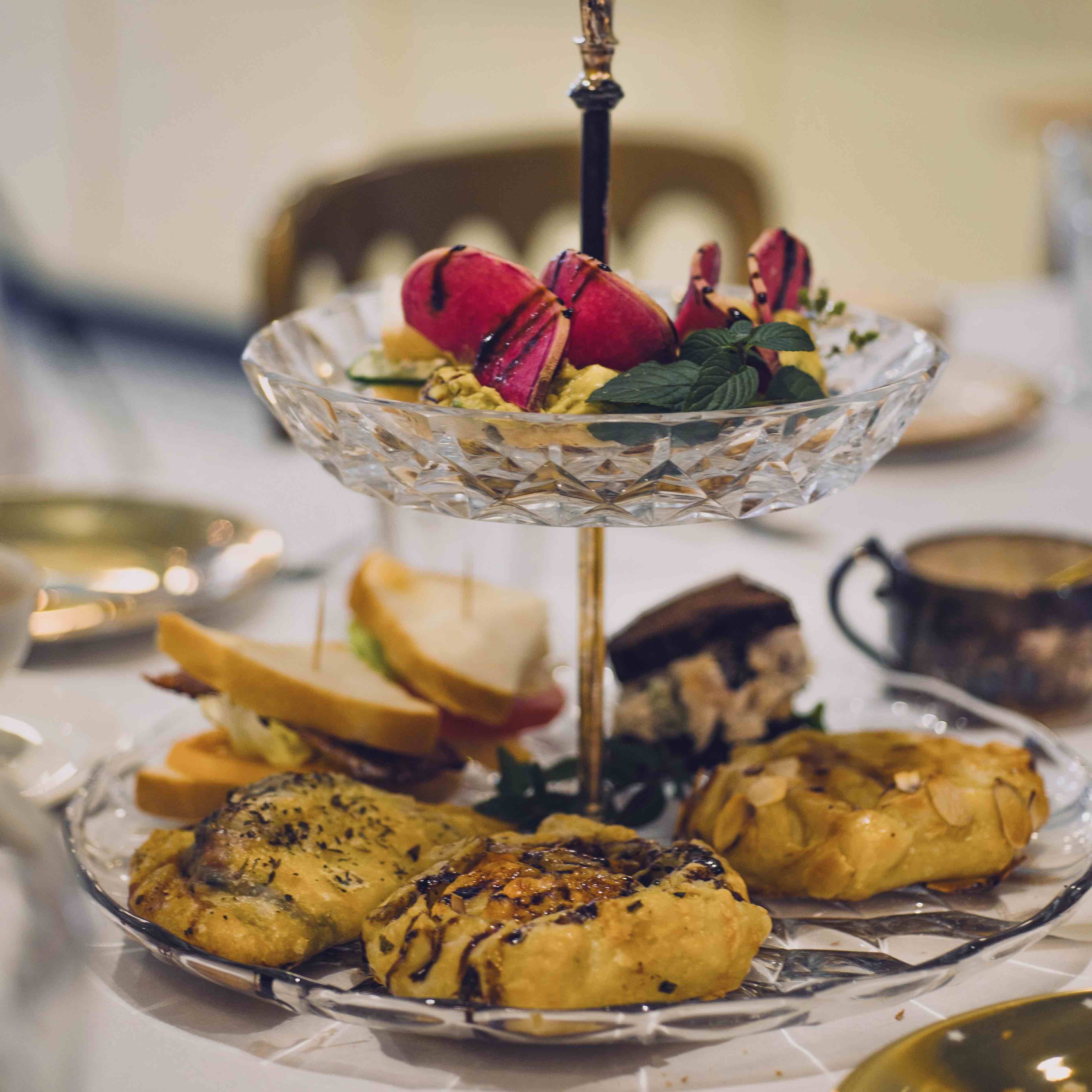 Burger recipes can easily be transformed into sliders. All you need to do is make smaller patties! Poke a little toothpick in the middle to keep it in shape and you've got a perfect little savory addition.

Meatballs are the quintessential bite-sized food. Use your NIKU Farms ground bison, add all of Heather's unique spices, add the toothpick and you're good to go. 
If you're looking for last-minute gift ideas and are low on time, think about a NIKU Farms subscription or gift card for your food-loving mom! Fully customizable and sustainable, it's a unique gift that can continue giving in the long run. Sign up here for a first delivery or visit our website here to browse gift card options.